Avengers Layered Place Setting Idea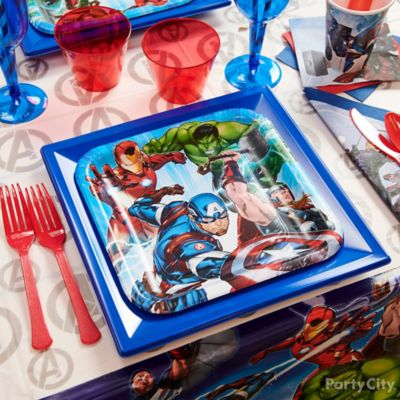 Make your place settings Marvel-ous!
Add a pop of color to your place setting by using larger, solid-color plates behind those with bold character designs. We love using multiple sizes and colors for cups, each for a different kind of drink: serve specialty drinks or soda in tall, goblet-style cups, and keep the heroes hydrated by serving everyone water in short red or character cups. This lends visual variety to your table and makes lunch time more fun!