Asylum Nurse Haunted House Idea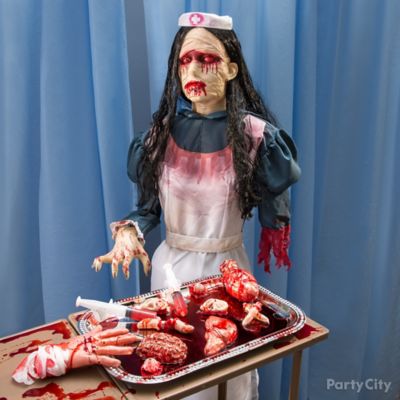 Time for your daily dose of terror!
Create a hospital scene so horrific, visitors might have a heart attack! But no worries, there's a spare close by. Start with an animatronic asylum nurse that lights up and talks; by the looks of her, she's seen some things during her career in the psych ward. When the doctor calls for assistance, make sure the nurse is ready with a tray of syringes, body parts, and organs. Add a light blue curtain to give off that creepy hospital room vibe. Top off the asylum look by squirting fake blood on… everything!