Asylum Bloody Shots Idea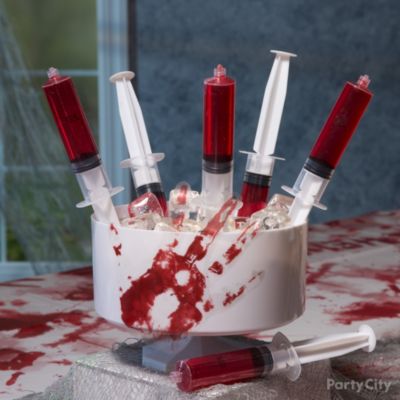 An extra-large dose of delicious!
We've got the Rx for a sinister-looking sipper adults will go crazy for. Fill syringes with up to 1 ounce of your favorite red punch and arrange them in a pedestal bowl with ice for party patients. A bloody handprint cling on the front lets everyone know they're up for grabs!