An art birthday party is pure creative perfection! Not only can you let your imagination run wild when setting up your celebration, but you can also use pops of color to make this day extra special. If you have a September child, an art party is the perfect theme because it's also National Coloring Day this month. Primary colors are great and gender-neutral, too. It's also very easy to set up and you can make it as colorful as possible.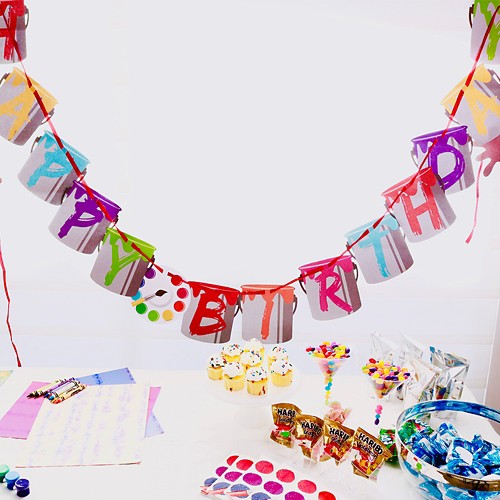 Supplies:
Moana Suncatcher Paint Set
White Paper Table Cover
Art Party Beverage Napkins
Art Party Swirl Decorations
Art Party Happy Birthday Banner
Dual-Ended Sidewalk Chalk
Kawaii Rock Art Craft Kit
Big Party Pack CLEAR Plastic Martini Glasses
Rainbow Jelly Beans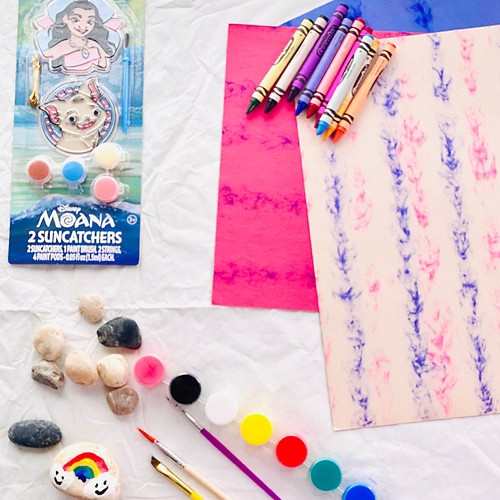 Art Party Activities
No matter the size of your art birthday party, make sure to have different activities. There are so many to choose from: rock painting, coloring sheets, suncatchers, chalk, tie-dye and even cupcake decorating will keep little ones entertained for hours. Party City has great activity sets for under $5. For easy cleanup, use a plastic or paper tablecloth. A paper one is my favorite for art parties because kids love to draw on it.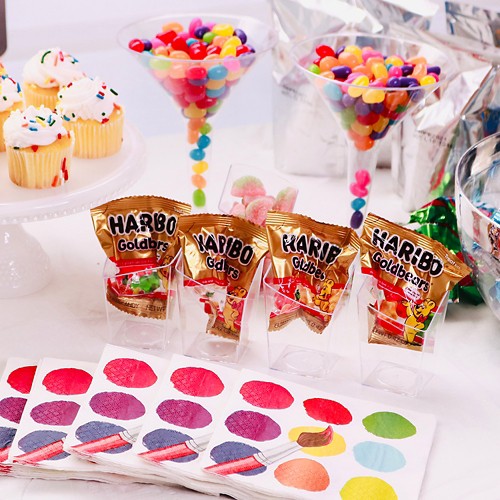 Snacks & Sweets
Fill martini glasses with jellybeans, gummy bears, and other candy for a sweet treat.