Apple Spritzer How To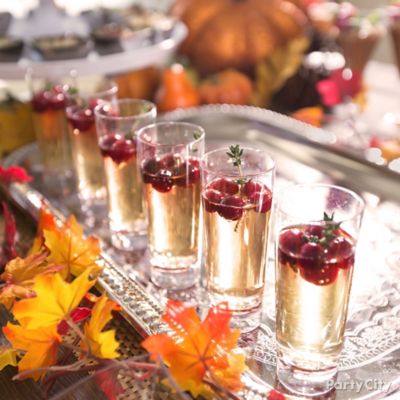 Apple spritzers are perfect for toasting!
This bubbly sipper is a harvest of classic autumn flavors. To share a tray of spirited Apple Cider Spritzers, pour a mix of sparkling apple cider, club soda and a dash of bourbon into mini cordial glasses. Garnish with chilled cranberries and a sprig of thyme. Bring in a silver tray of these and raise a toast to good friends!