Acorn and Leaf Chair Deco DIY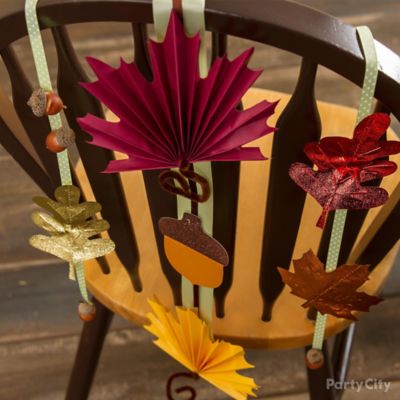 Decorate your chairs with a fall garland!
Turn over a new decor leaf! If your chairs have an open back, then it's easy to tie on ribbon and hang the leaves. Mix and match strands of different garland decorations and accent them with acorns. Your guests will fall in love with it!