Parades, masquerade balls, feasts—it's no wonder why the Mardi Gras season has been called the ultimate celebration of the year. And as with any big party, dressing up is part of the celebration. Get inspired with these trendy takes on traditional purple, green and gold—then let others in on all the fun and fancy by tagging your instas with #partycity. Oh, it's on.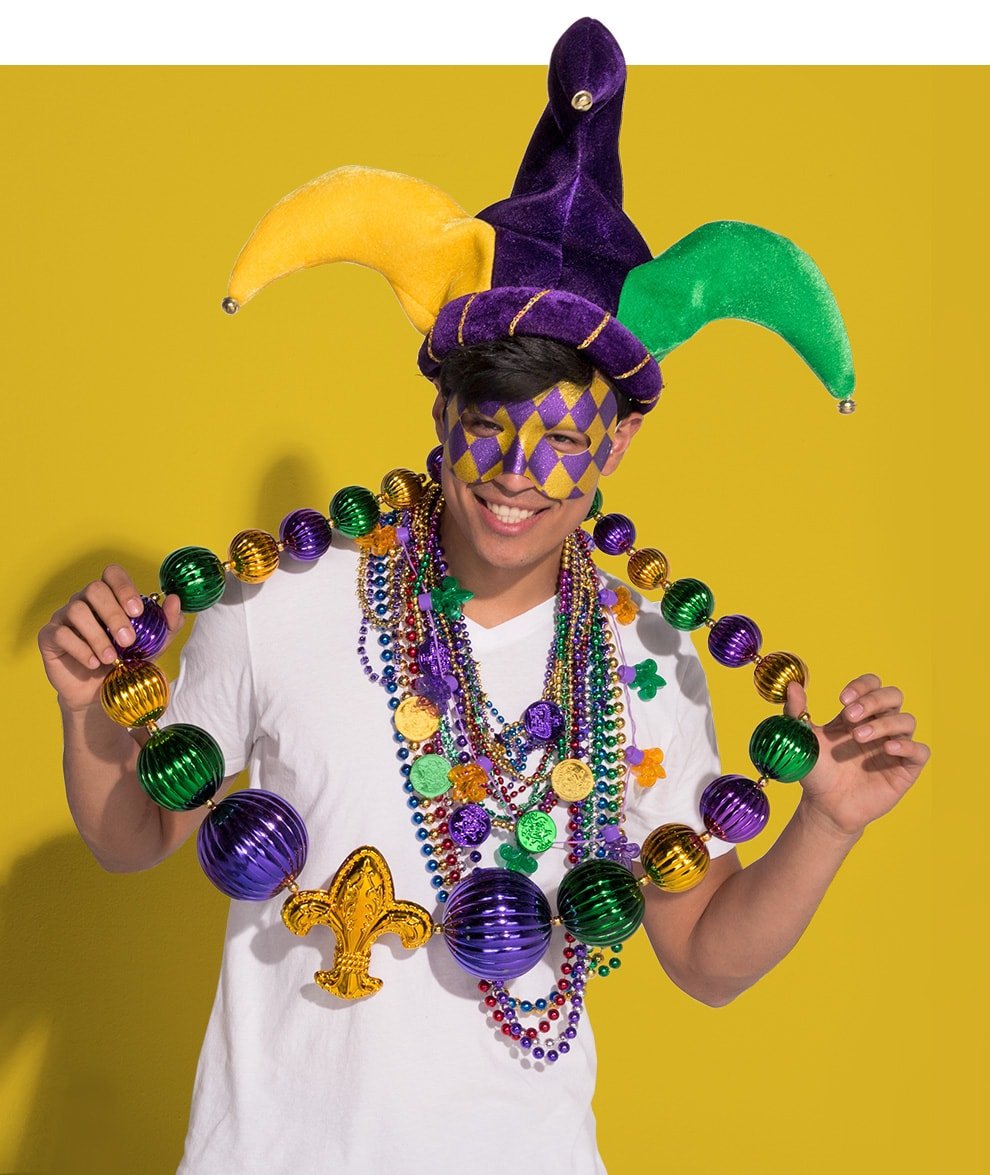 Idea 1: Loud and proud: beads, jumbo bead necklace and more
Sometimes, just one attention-grabbing accessory is all you need to make your costume fit the Mardi Gras celebratory code of conduct: loud and proud. A jumbo bead necklace is an easy way to update the basic beads-on-beads-on-beads look. Don't worry—you'll still have plenty of room to load up on other "throws"—more beaded necklaces, coins, and maybe coconuts—that are bound to come your way.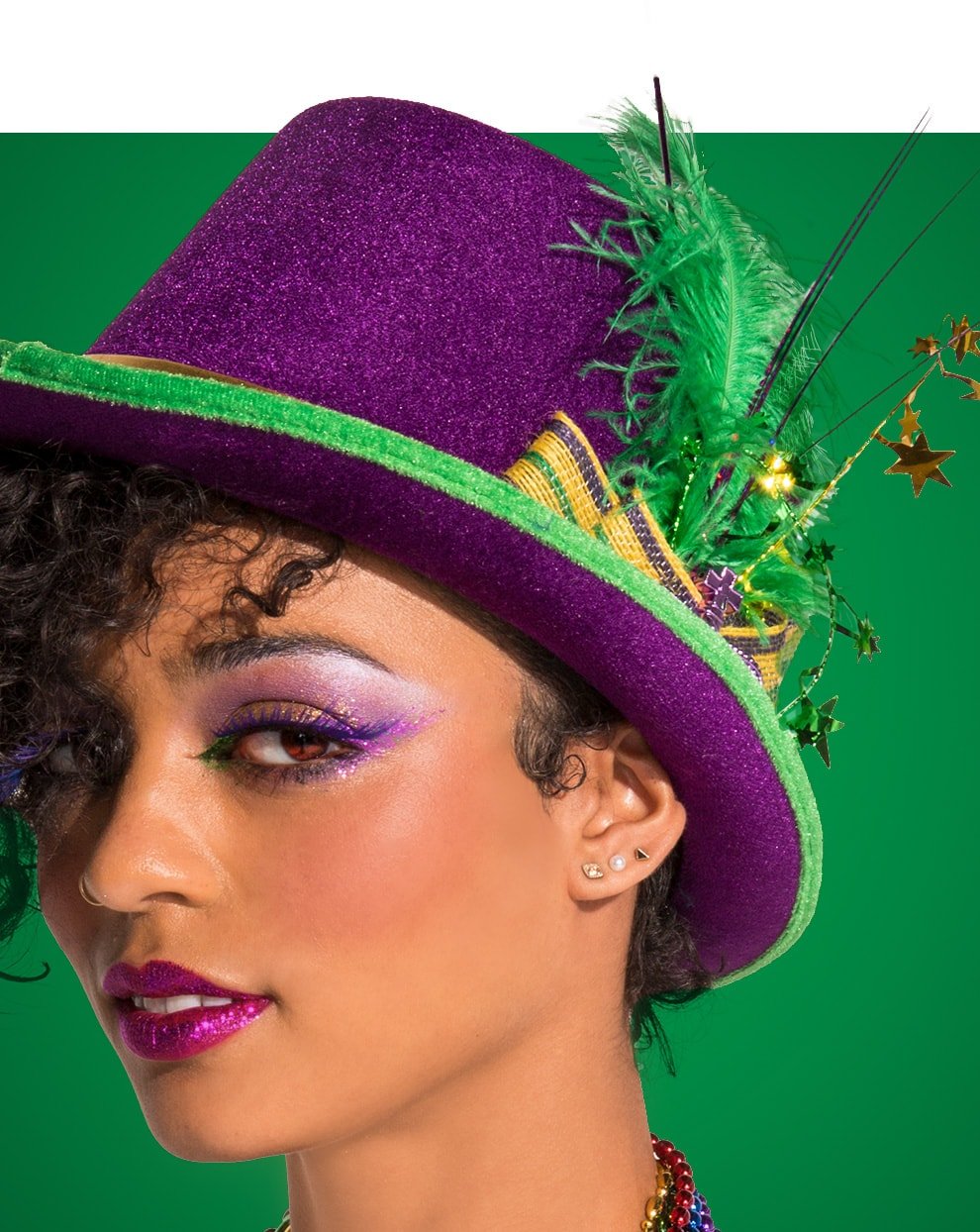 Idea 2: Instant Mardi Gras glam: false eyelashes
You don't want to miss any of the Mardi Gras happenings, so you'll need tricks to from drab to fab in an instant. The "eyes" have it for this Mardi Gras outfit idea: a pair of false eyelashes. Choose a Mardi Gras color—either purple, gold or green—to make a subtle yet bold fashion statement.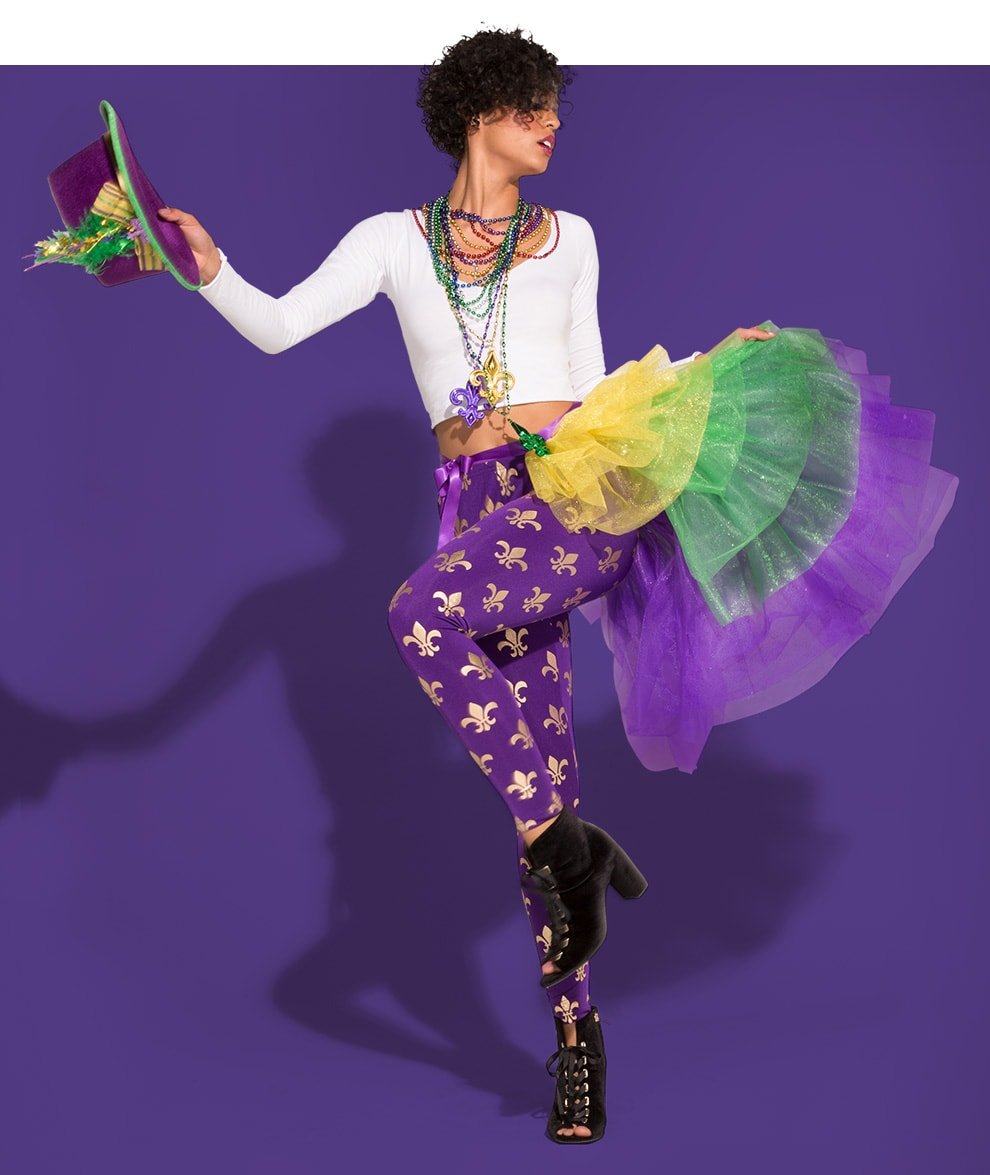 Idea 3: Here's look you'll want to put on parade
You'll need a look that you can put on parade, whether you're catching beads on Bourbon Street, hopping the clubs and pubs, or hosting your own Mardi Gras ball. With a bustle, it's easy to get that insta-worthy look! Just attach and go, and you're ready to march to your own Mardi Gras beat.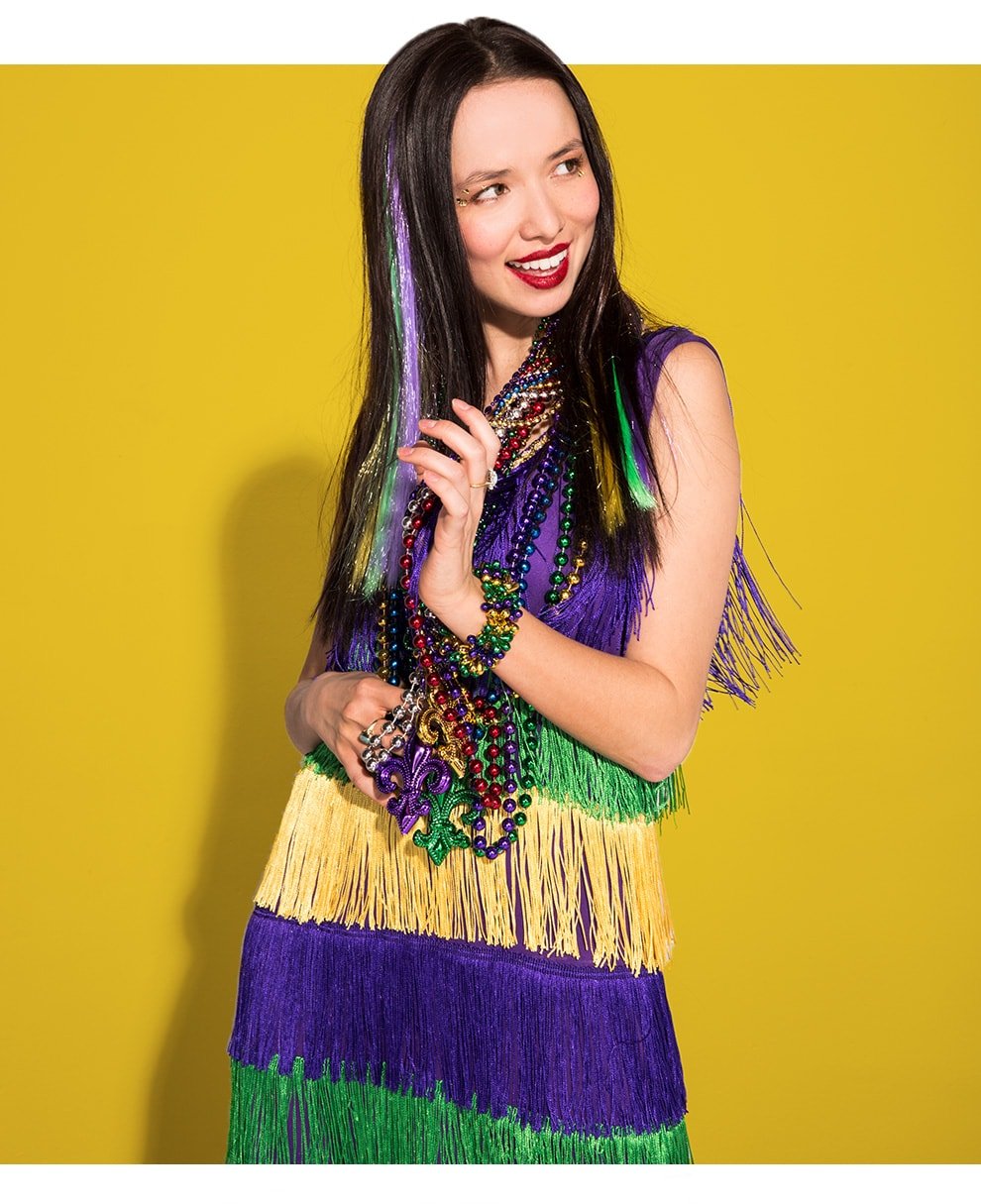 Idea 4: Basic turned bold: hair extensions and fringe dress
Whether you're feeling basic or bold, your celebratory outfit still needs a touch of Mardi Gras glam. Colorful clip-in hair extensions are just the thing for a peek-a-boo look that speaks volumes. Pair with a fringe dress, and you've got a look that's fashionably festive.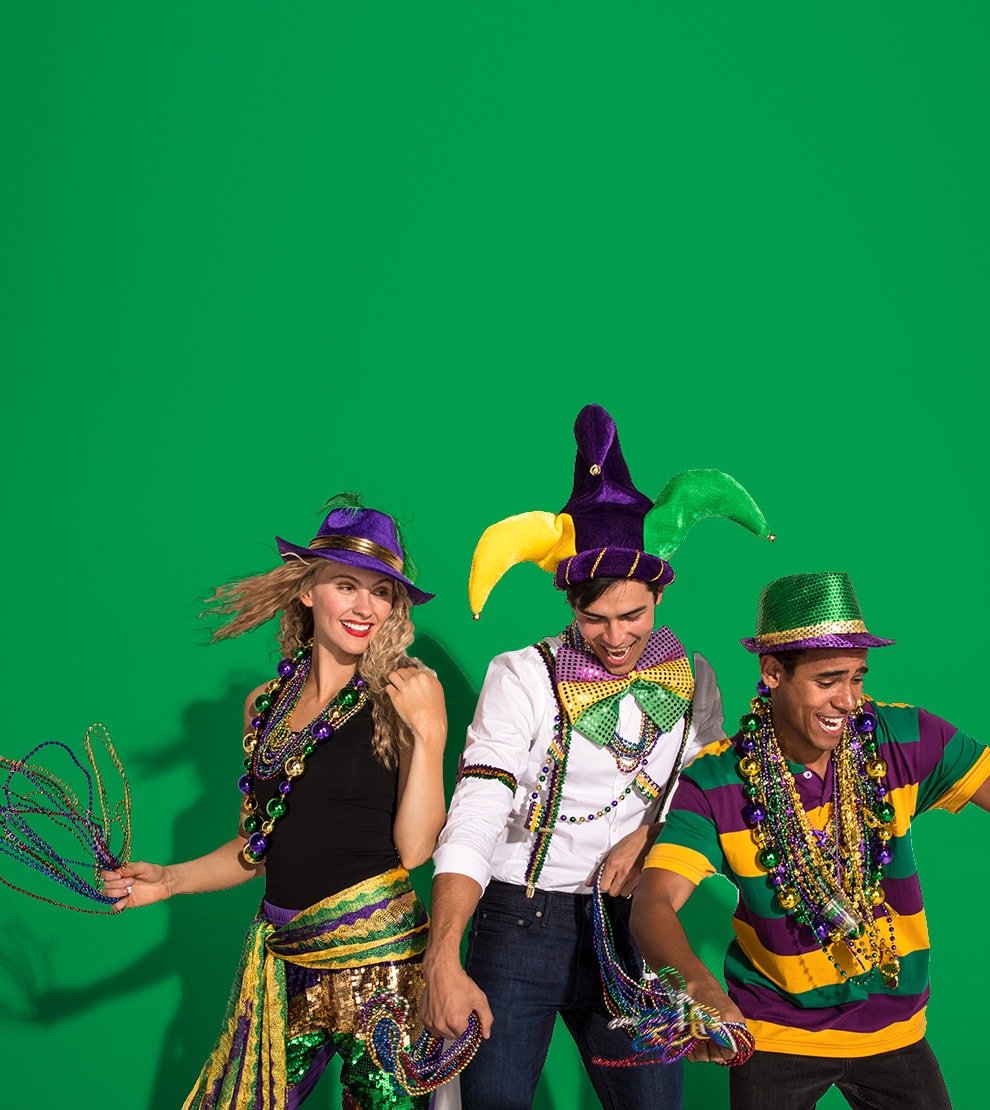 Idea 5: Sleek to silly: hats
Even if you're not joining a parade krewe, you're still on the hook for dressing up in costume. That's why hats are a favorite costume hack for bar-hopping revelers. From sleek to silly, hats quickly get you up to speed with the festive dress code.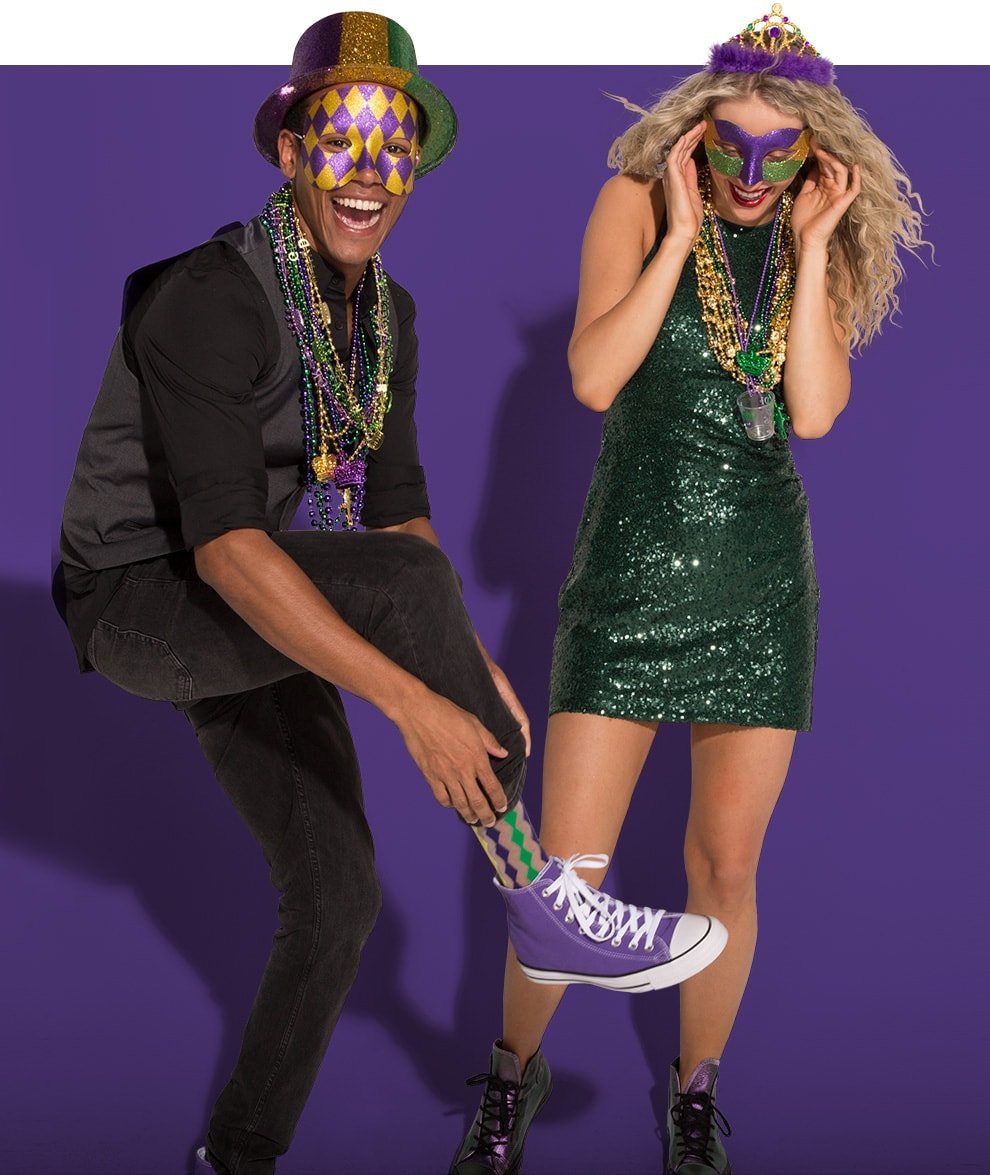 Idea 6: Keep your style in step: socks
Celebrating Mardi Gras is more like a marathon than a sprint, and socks that rock the purple, gold and green keep your style in step with the carnival spirit all the way through Fat Tuesday.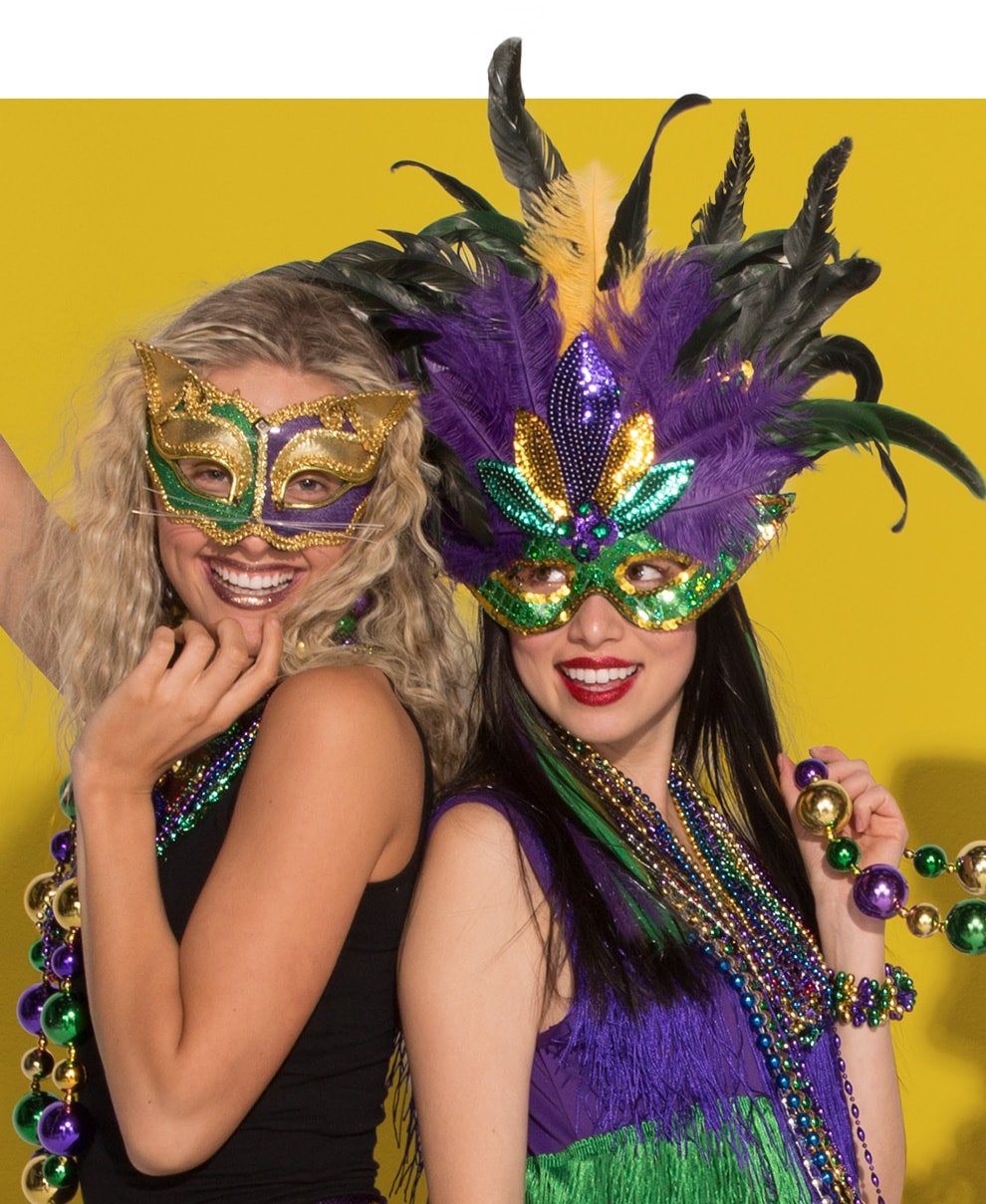 Idea 7: Show off by covering up: mask
A mask is essential in both form and function for Mardi Gras, so make this signature accessory a head-turning piece. Pick a mask that turns up the volume on green, purple and gold, whether that's in the form of billowing feathers or shimmery glitter.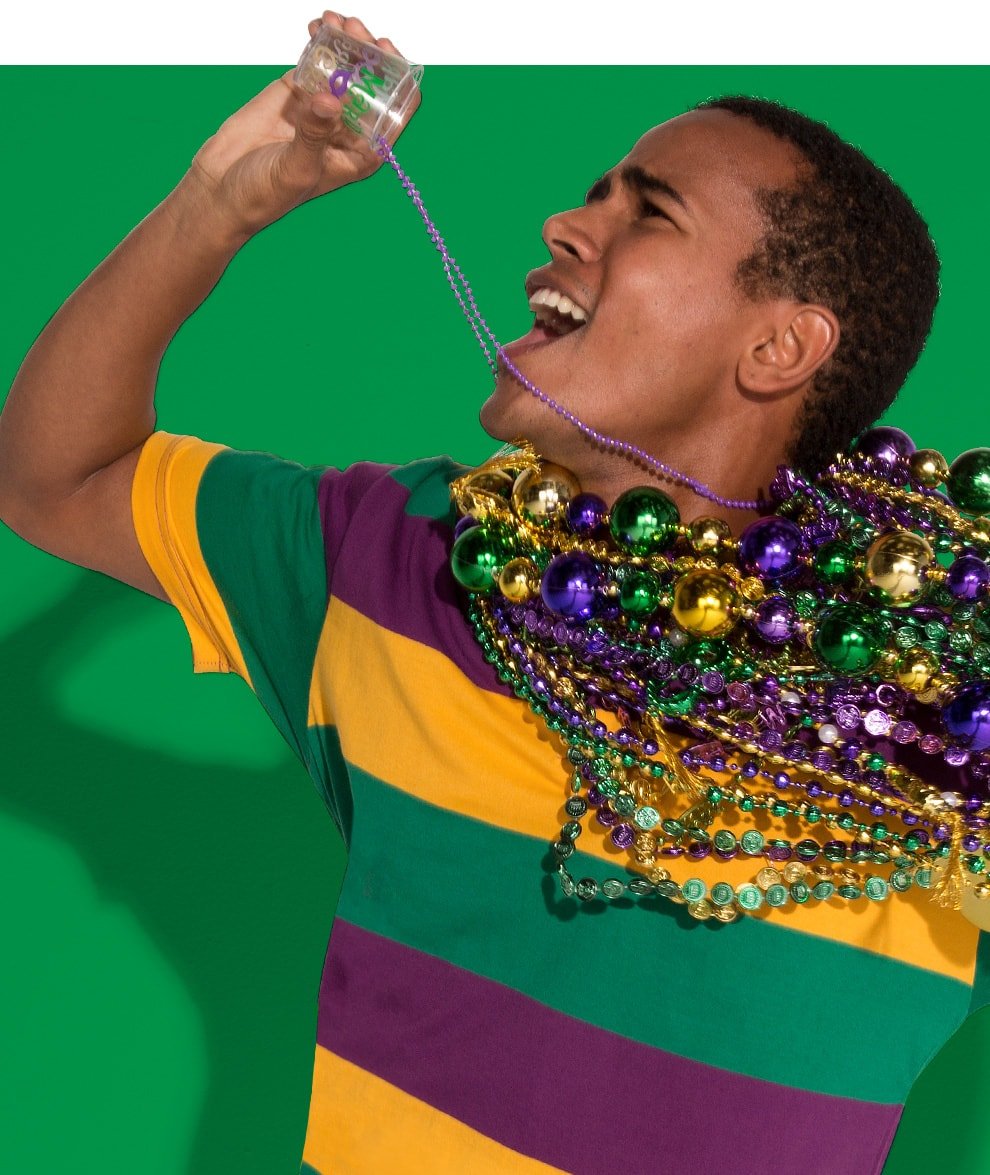 Idea 8: Getting party ready in one shot: bead necklace with shot glass
Jetting from one fete to another will get anyone's head spinning, so here's how to keep your marbles—err, beads—together through all the pub and bar hopping: a shot glass attached to a bead necklace is a clever hack that keeps you ready for all the Mardi Gras festivities!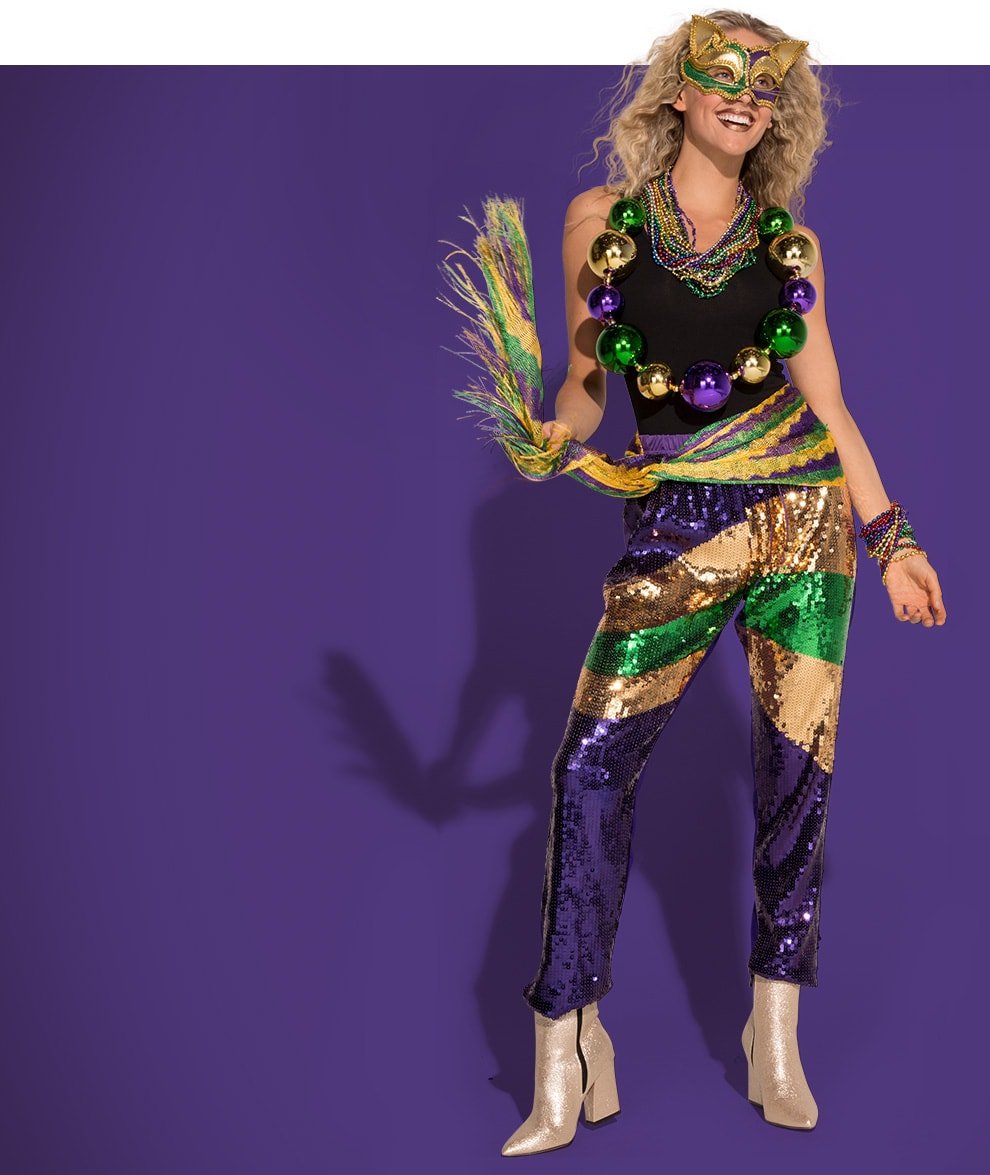 Idea 9: Shine on: sequin beaded pants
Mardi Gras calls for celebrating with carnival flair, so you'll want an outfit that makes you sparkle as you shimmy and strut. Sequin pants do that and more. Throw in a couple of "throws"—like beaded necklaces and bracelets—and you've got an ensemble that's fleur-de-fancy!