When it comes to the festivities on July 4, the parades, picnics and parties are just scratching the surface. There are fun runs, neighborhood BBQs, fireworks shows and more! After all, America's birthday should be celebrated with bang, so here's the guide to rocking red, white and blue at all your Independence Day activities. Let's make this Fourth your most festive yet. It's time to get patriotic partyin'! Shop all 4th of July party supplies.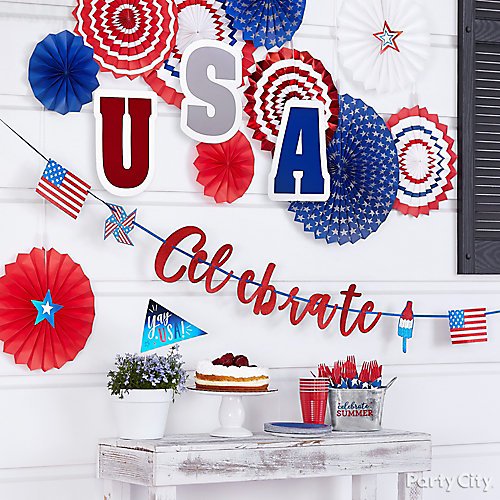 Create a star-studded porch
Here's a holiday activity that you can start days before the big day: deck your porch in July Fourth flair! Decorating with flag buntings is classic patriotic look, but this year, try your hand at this decor trend: paper fans. Create a variety of combinations by layering different patterns and fan sizes—you really can't go wrong!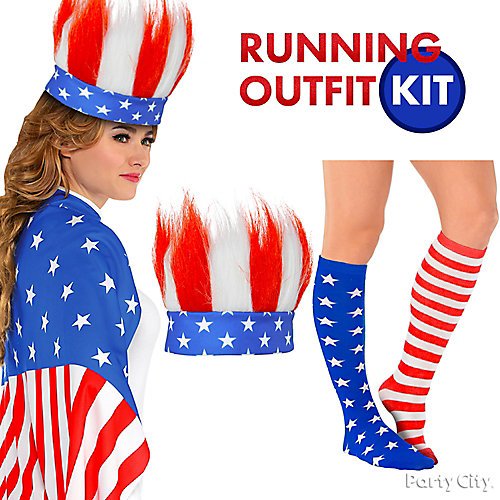 Outfit your morning run in stars and stripes
Unsure if you can rock the stars and stripes? Just run with it! If you're going to be among the hundreds running (or walking) the streets before watching the parade, it only makes sense that your Fourth of July race day outfit pops with red, white and blue. Keep your costume low-key by donning a pair of socks beaming with stars and stripes—don't worry, wearing mismatched socks is a thing—or if you really want to get star-spangled, wear a flag cape and a crazy hair patriotic headband.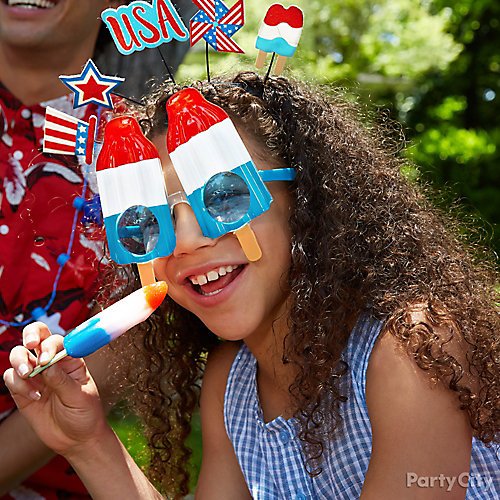 Sparkle at the July 4th parade with festive accessories
There's no better place to put the colors red, white and blue on parade than, well, the parade. Festive accessories are the best way to give any outfit some patriotic pop. Pair your Fourth of July outfit with this fun accessory combo: popsicle-shaped sunglasses and a headband topped with summer icons offer a fun take on looking cool.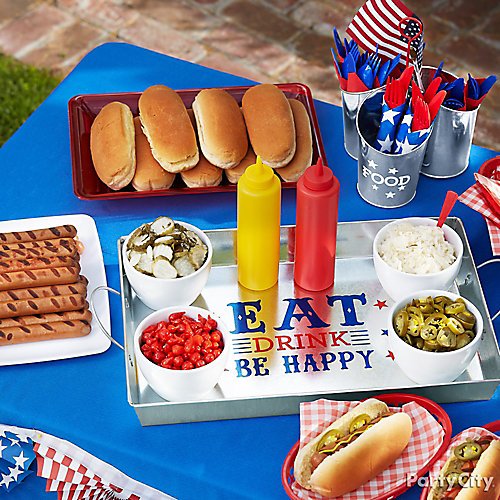 Give your table fixins a festive look with trendy serveware
Think the holiday festivities are over after the parade? The patriotic partying is just getting started! It's time to head over to your neighborhood block party and soak in more summertime fun. And while you're there, be a good neighbor by offering this practical tip to styling the food table: set up condiments and toppings on a galvanized tray. A tray keeps all the fixins contained in one place, and the metal finish gives the food table a modern look.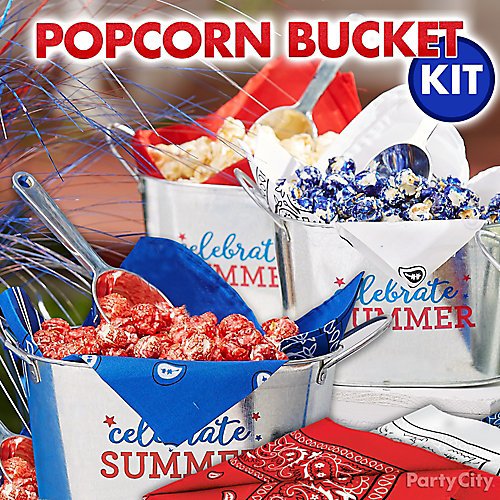 This easy treat idea is poppin', practical and on-point
It's not just fireworks that are poppin' on the Fourth! Popcorn is an easy treat to dish out for large gatherings. For Independence Day, give this favorite finger food some festive flair by serving it in the colors of red, white and blue. Put each color in a mini galvanized tub lined with a bandana. Your guests will love how this display is a triple treat: poppin', practical and on-point!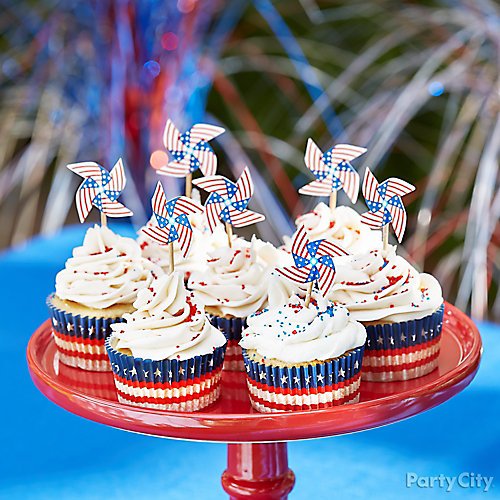 Go star-spangled over this simply sweet treat
Pay tribute to the sweet land of liberty with, well, sweets! Cupcakes are easy to dress up for any holiday, especially for the Fourth of July. All you need is white frosting covered with red and blue sprinkles. Top it off with a pinwheel cupcake pick, and you've got a simply sweet dessert that's perfectly patriotic.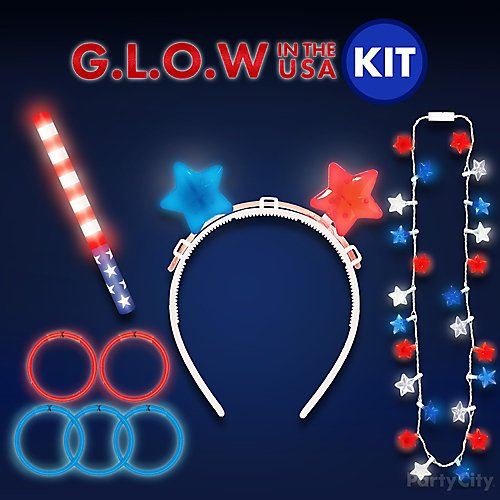 Glow with red, white and blue
Since the fireworks show is the big finish of the festive day, make sure you rock the red, white and blue with a bang. Glow accessories are the way to go. Bracelets, necklaces, headbands and wands—wear just one or choose to wear them all. What matters is that you've made America's birthday something to be remembered!