Giant Gold 2022 Number Balloon Kit
Giant Gold 2022 Number Balloon Kit
Product Details
This kit includes:
1
Gold Foil Balloon Weight

(SKU 165938)

1
50in Gold Number Balloon (0)

(SKU 814359)

3
50in Gold Number Balloon (2)

(SKU 814361)

1
Gold Curling Ribbon

(SKU 474074)
Product Warnings & Disclaimers
Balloons arrive uninflated. Helium inflation available at Party City stores at no additional cost. Show of receipt required. Always dispose of balloons properly. Do not release balloons into air. California residents will be required to purchase a balloon weight with any foil balloon inflation at Party City stores if they do not already have one.
Ten Number Balloons — Countless Ways to Use Them
You might think giant number balloons are only for birthdays or New Year's Eve. Not so! These gold foil number balloons are incredibly versatile. Numbers have endless significance, like the year of a graduation, the age of an anniversary, or advertising a home address so no one misses where the party's at.

The number balloons' metallic gold finish only adds to their versatility. Gold is a strong color on its own, which is why people often feature it in a party's color scheme. But gold is also a great complementary color, especially for softer palettes like spring pastels.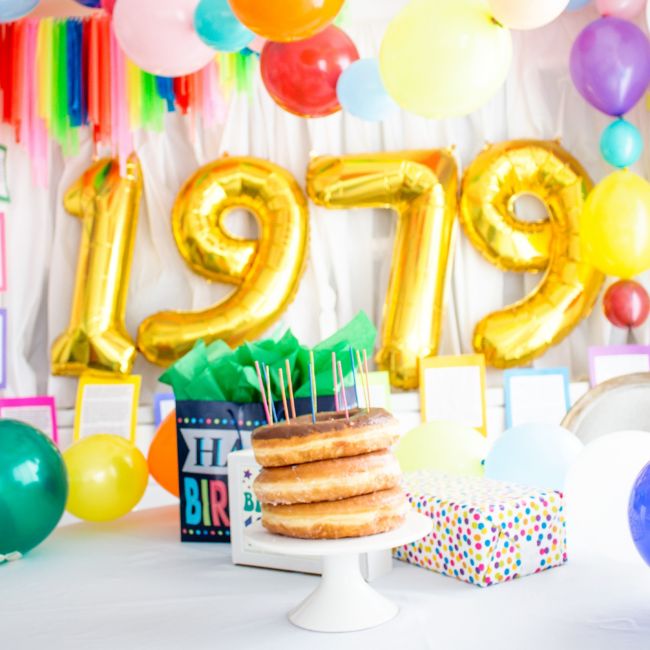 It's in the Numbers
These giant number balloons are photo-gold. You can hold them as a prop, display them in the background, or put them center stage with other decorations. Fly them with helium, or fill them with air and hang them up. There are so many possibilities!
Additional Details
Metallic gold finish coordinates well and looks great in photos
Self-sealing and reusable
Fill with helium to float, otherwise use air
Helium inflation is included in the price of each number balloon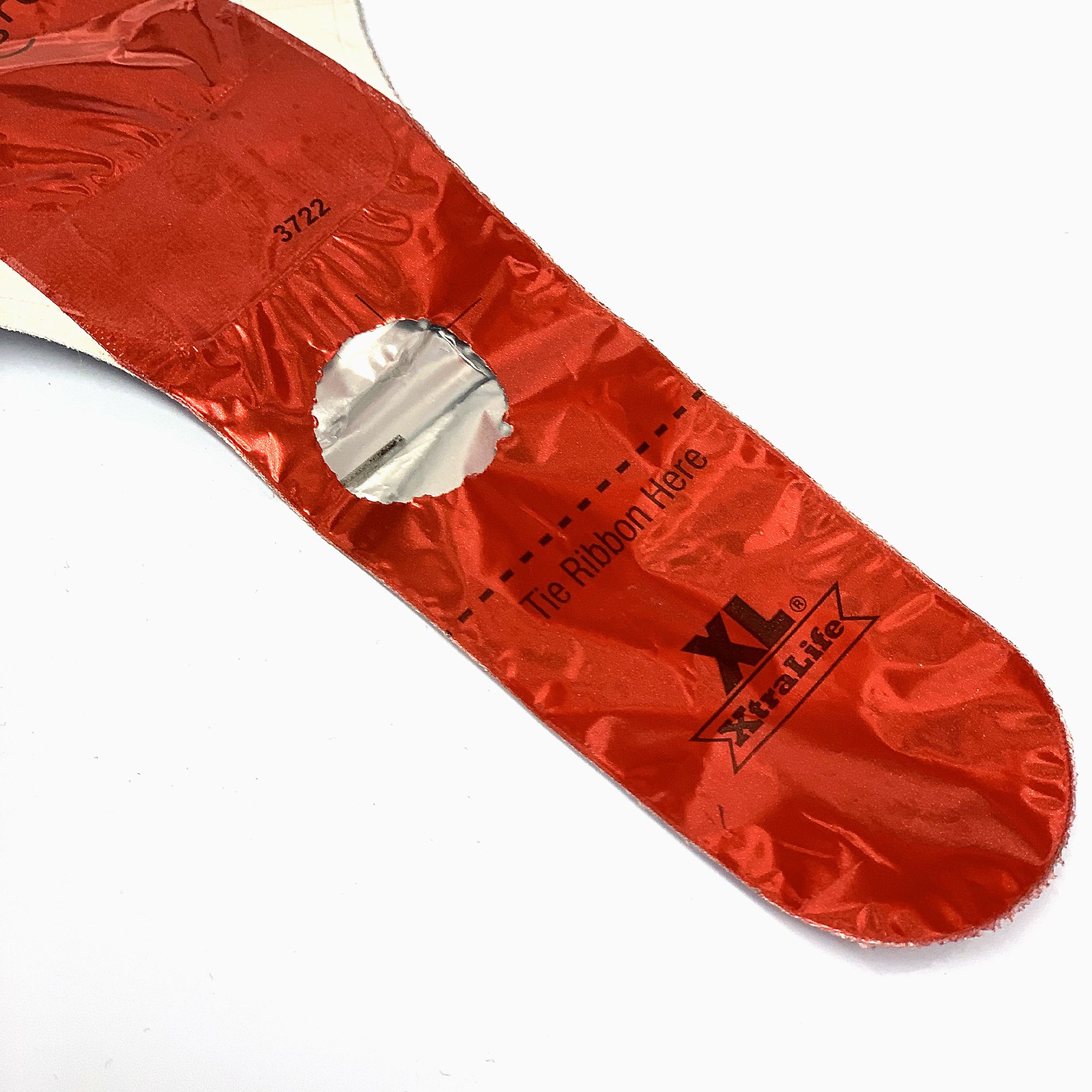 Self-Sealing
Our foil balloons automatically seal when you stop filling them — no tying, twisting, or knotting necessary.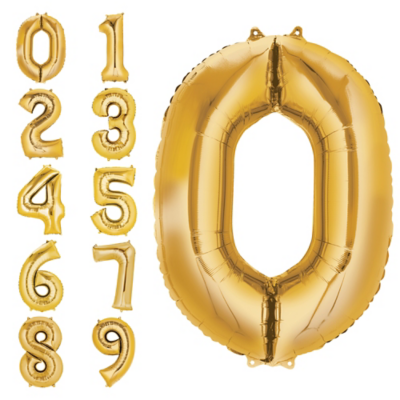 Float Time
If properly inflated, foil balloons can last more than a week when filled with helium, and more than six weeks when filled with air.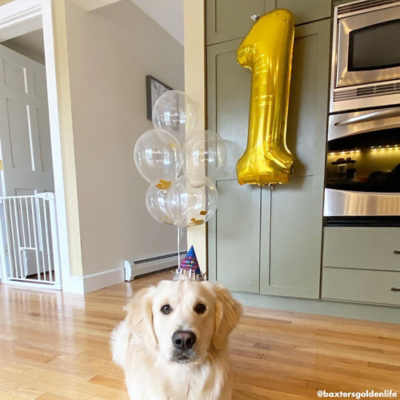 Inflation
Balloons will float only when filled with helium. You can take your balloons to Party City for helium inflation.
Show us your look with #PartyCity on Instagram!
ADD YOUR PHOTO