Change Your Store
Zip or City & State*
Radius
Dino Party Time Cake, 7in Round - Freed's Bakery
Available in 6 sizes
See All Cakes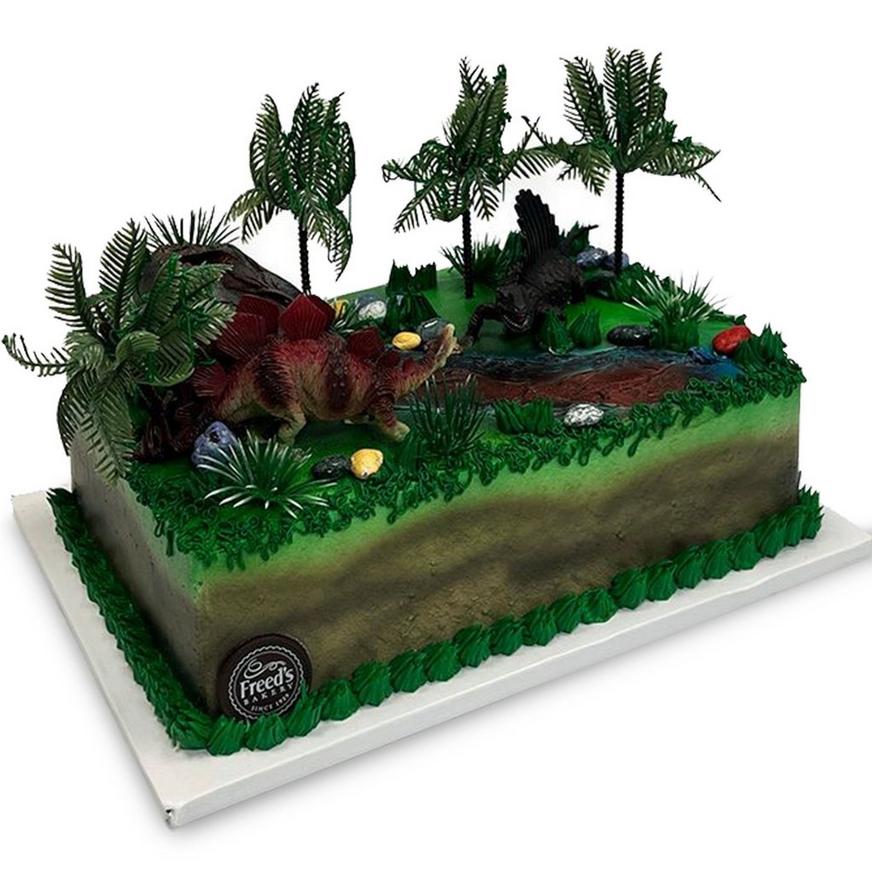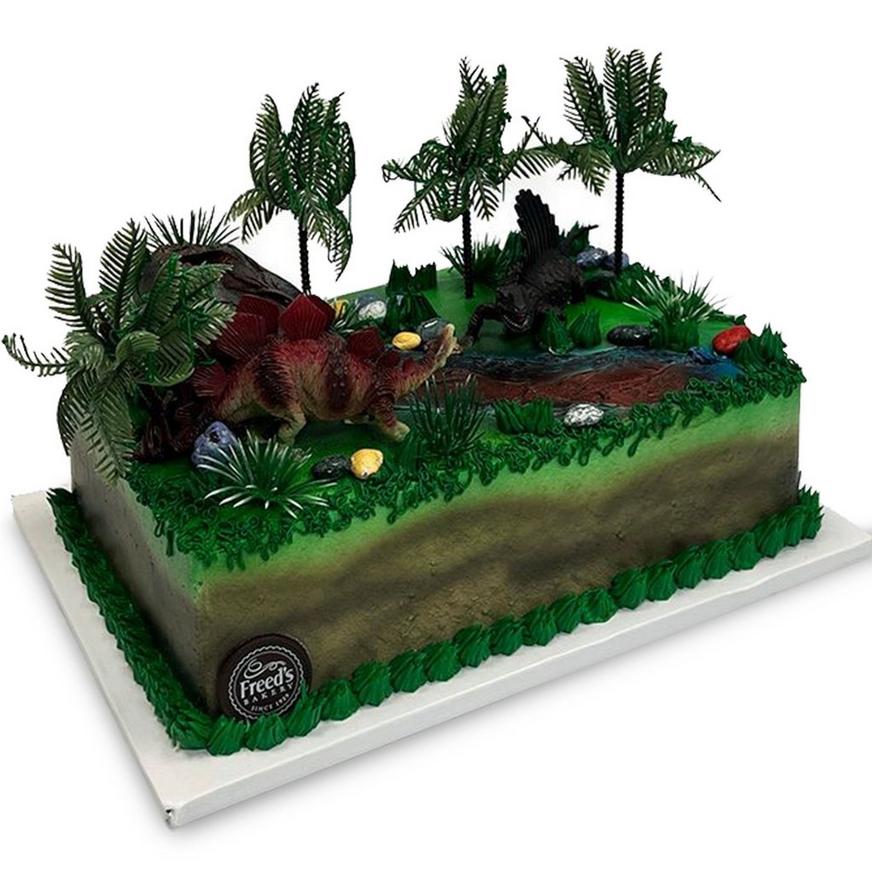 Bakery Pickup Only
Made to Order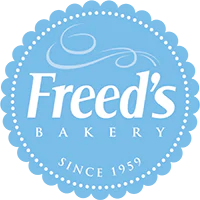 9815 S Eastern Ave, Las Vegas, NV 89183
Only 999 left
Dinosaurs will never be too extinct to celebrate! This cake is decorated with dinosaur and tree toys, rock candy, and icing greenery—perfect for a dinosaur-themed celebration. Customize it with your choice of cake and filling flavors.
Due to production time of these custom cakes, any order cancelled within 5 days of scheduled pickup is non-refundable.
Allergen Information:
Bakery products are not allergen-free. Our products may contain some or all of the following common food allergens: milk, eggs, peanuts, tree nuts, soy, and wheat.
Care:
Refrigerate cakes immediately. Do not freeze fondant, frosting, images, or flowers. Bring to room temperature one (1) hour before serving.
Transportation:
Customer assumes all liability and responsibility for the condition of the cake once it leaves the bakery. Drive carefully and take slow turns. The customer is responsible for any damage to the cake after picked up. Provide an appropriate and secure table and environment for the cake(s) at 72 degrees or below.
SKU: 960605