Creepy Creatures Halloween Boo Kit for 12 Guest
Creepy Creatures Halloween Boo Kit for 12 Guest
Product Details
This kit includes:
30
Black & Orange Spider Rings

(SKU 177677)

24
Friendly Frights Kids Tattoos

(SKU 177694)

12
Squishy Eyeballs

(SKU 392852)

18
Mini Bones

(SKU 487811)

1
Orange Jack-o'-Lantern Treat Bucket

(SKU 595580)

12
Multicolored Glow Stick Necklaces

(SKU 608641)

18
Mini Skulls

(SKU 627194)

20
Friendly Trick-or-Treat Favor Bags

(SKU 843647)

12
Halloween Friends Pencils,

(SKU 890784)
Frequently Bought Together
Boo the Best Boo Bags
By Jen Goode (@100directions)

In case you haven't heard, booing is the next big Halloween thing! Booing is when you anonymously leave a bag or basket of Halloween goodies on your neighbor's porch with a note saying "You've Been Booed." It's a festive and fun way to give your friends and neighbors a treat that's also a trick! Here are my instructions, tips, and tricks for how to do your boo bags!
Instructions
1. Lay out all the kit's supplies at your workspace so you know exactly what you're working with.
2. Place 1-2 of each Halloween toy in the treat bags and close the bags with the included twist tie.
3. Optionally, tie a little note to each bag with instructions on how to play the Booing Game.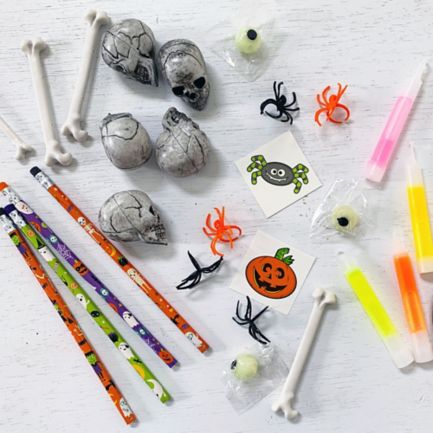 Boo Bags Made Easy
This kit comes with everything you need to create Halloween boo bags in just a few minutes. These treat bags also make great party favors for your Halloween gathering.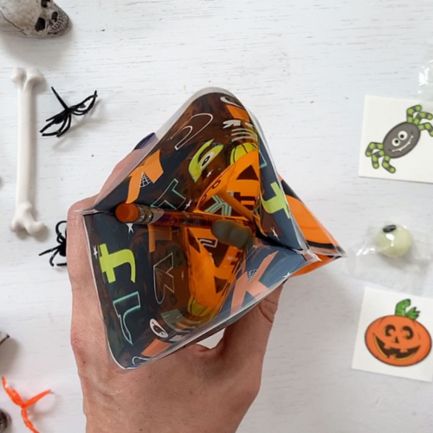 Halloween Toys & Treats
Small Halloween-themed toys and favors are great boo bag ingredients. You can add candy to the toys for a truly bootiful boo bag surprise.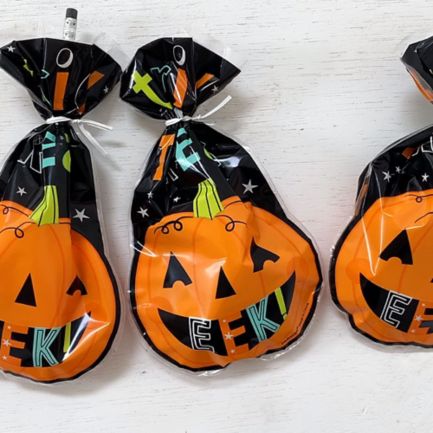 Play the Booing Game
Attach a note to each bag that tells the lucky recipients how to play the Booing Game, so that they can pass on the Halloween fun!
Show us your look with #PartyCity on Instagram!
ADD YOUR PHOTO