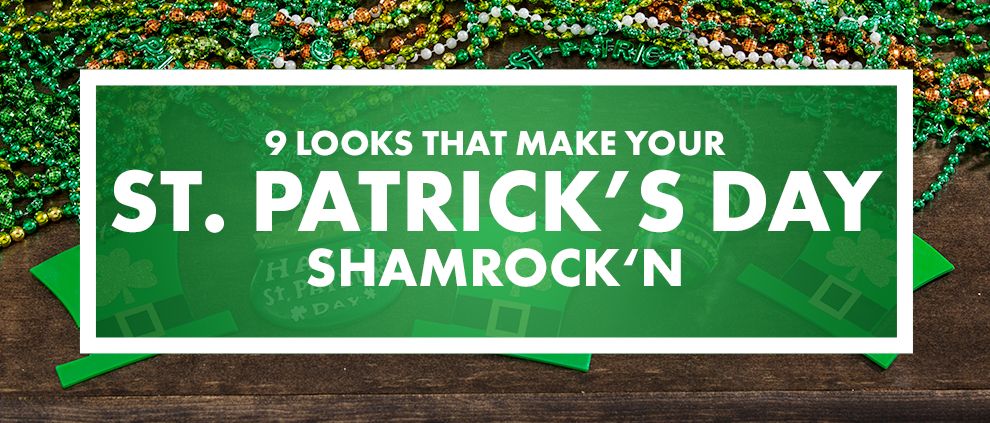 You've heard of "green with envy," but how about causing envy with green? With St. Patrick's Day outfit ideas from silly to stylish, we've got the green that will get you lookin' shamrock'n–and your friends wishing they dressed with the luck of the Irish. Share on Insta and #partycity how green is what you do best. Oh, it's on.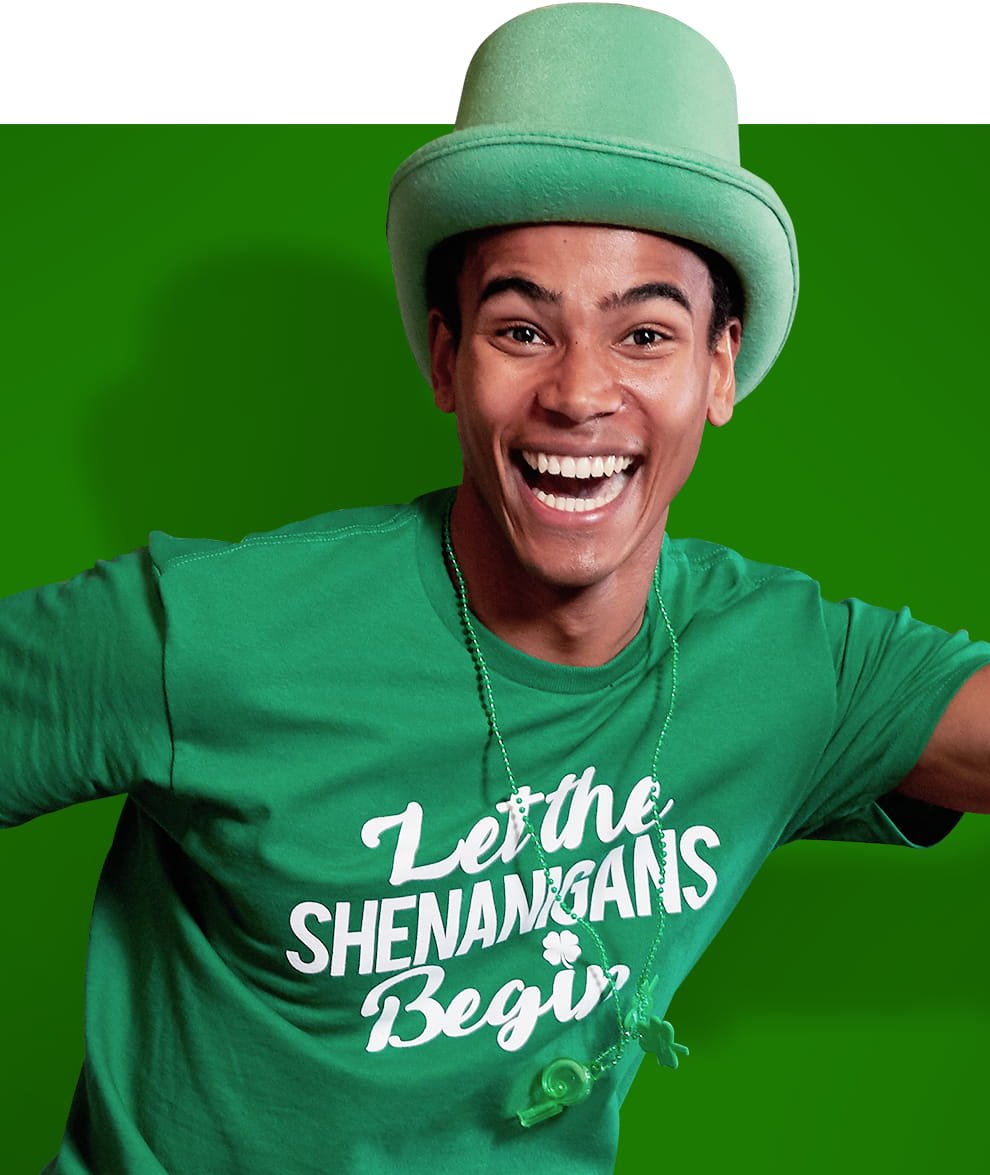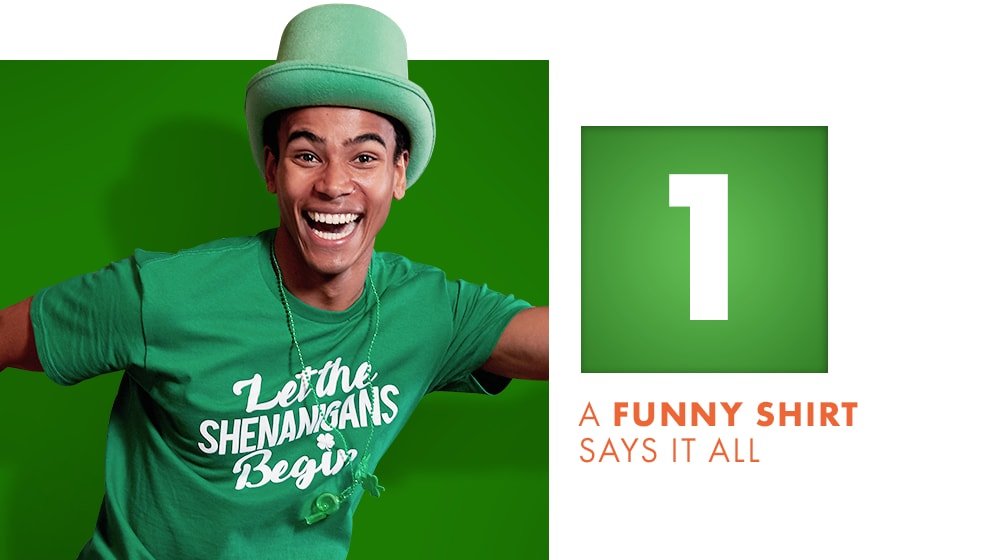 Green guarantees that you won't get pinched, but can it also get a good laugh? A statement tee does both. Whether your tee says "Let the shenanigans begin!" or another humorous take on the holiday, you'll add to the merriment of the festivities with your love of St. Patrick's Day.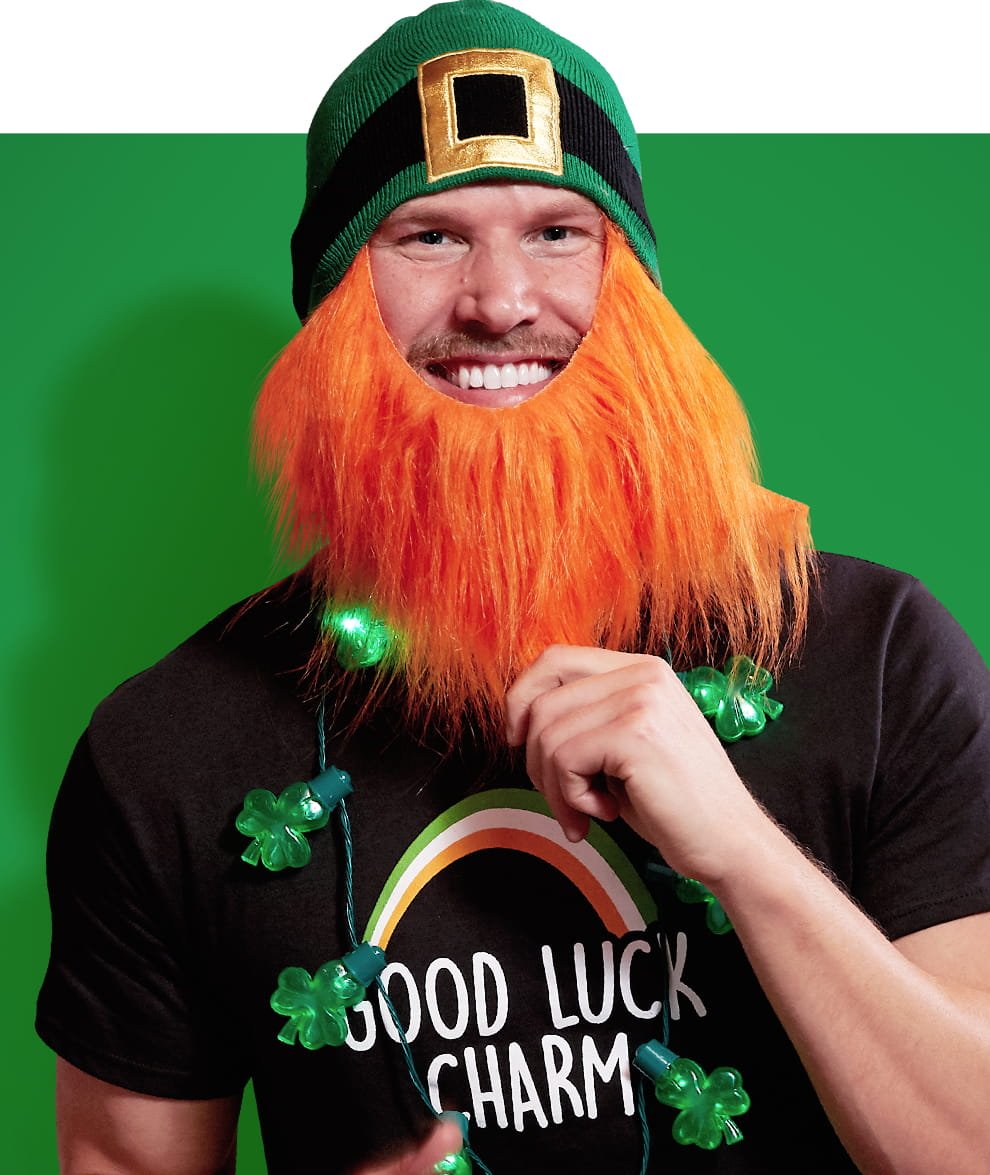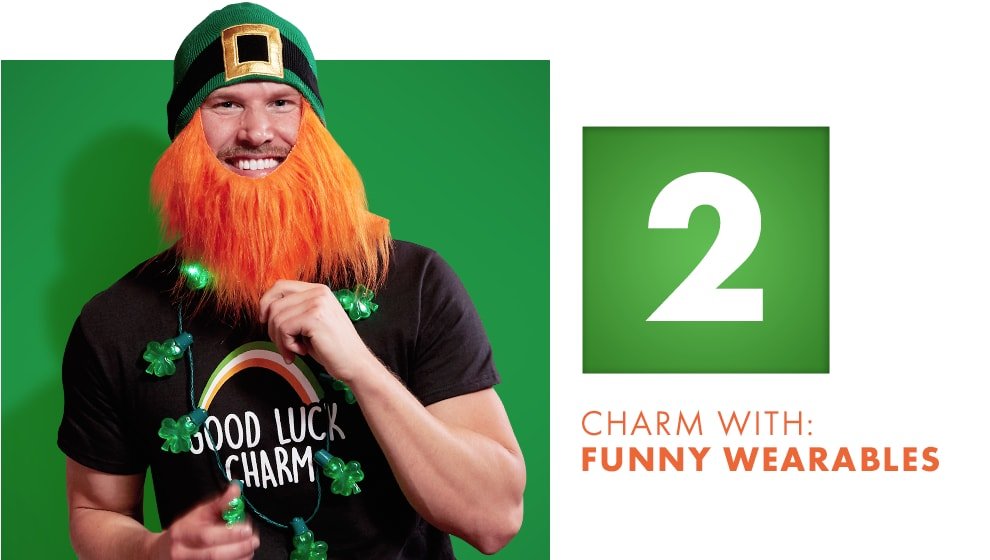 Charm them with the luck of the Irish! Whether you're chillin' at a St. Pat's parade or at a pub, a beanie with a ginger beard keeps the laughter rolling.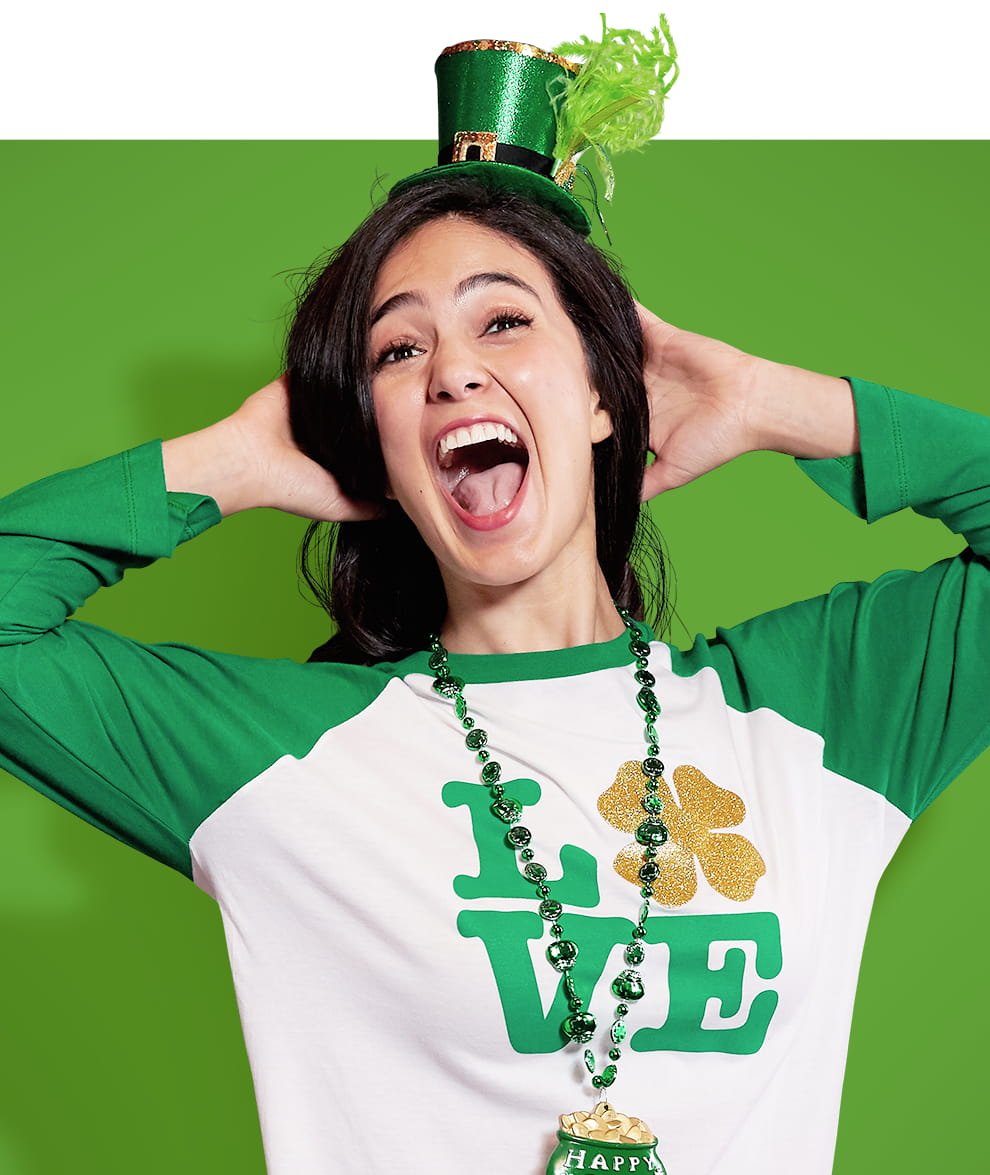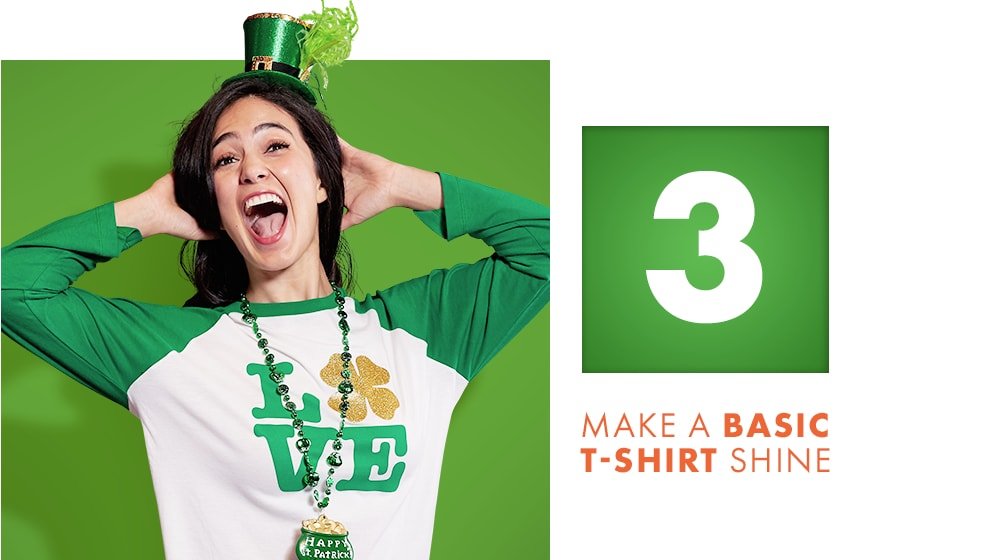 Sometimes getting ready for the holiday is last-minute, but just because it's basic doesn't mean it needs to be bland. A simple T-shirt makes you comfortable for the all-day festivities, but add a handful of accessories to make your outfit shine.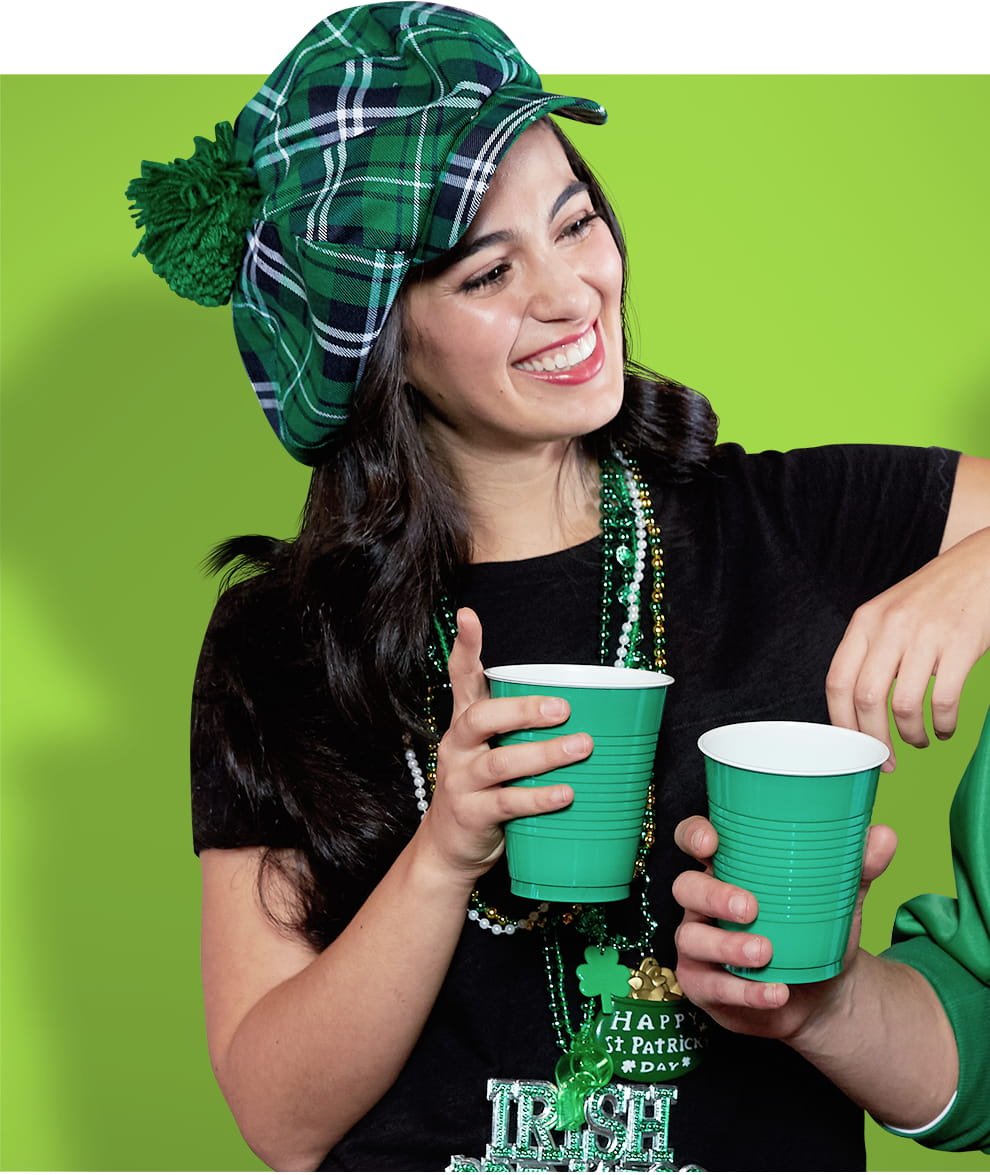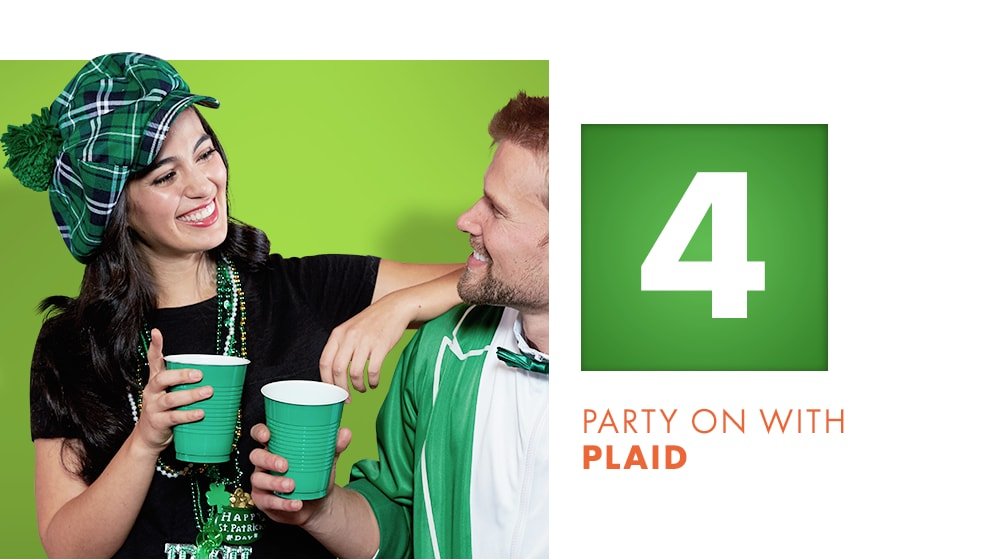 Unsure of what to wear? Plaid will get you off your holding pattern. A classic plaid is a pattern that won't steer you wrong. Pair with shamrock accessories for a look that's both classy and cute!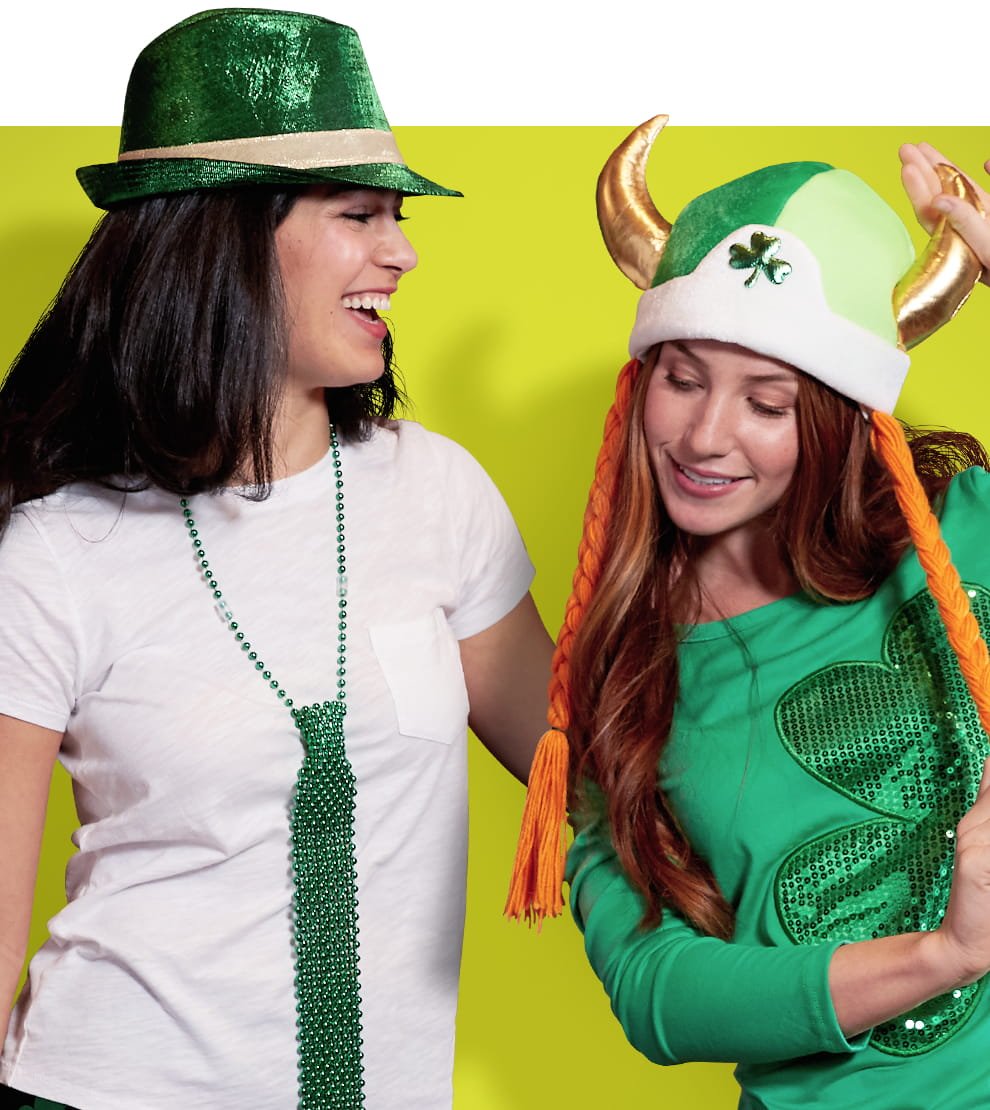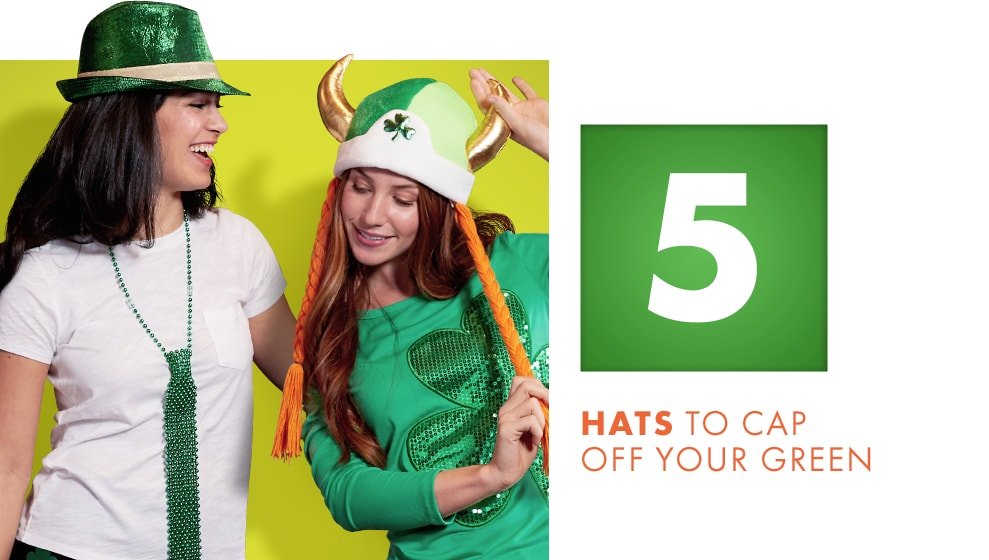 Top o' the morning! Hats are a low-key effort that make a big impact. A shiny fedora or a funny beanie let your fellow revelers know that you're ready to take part in the festivities.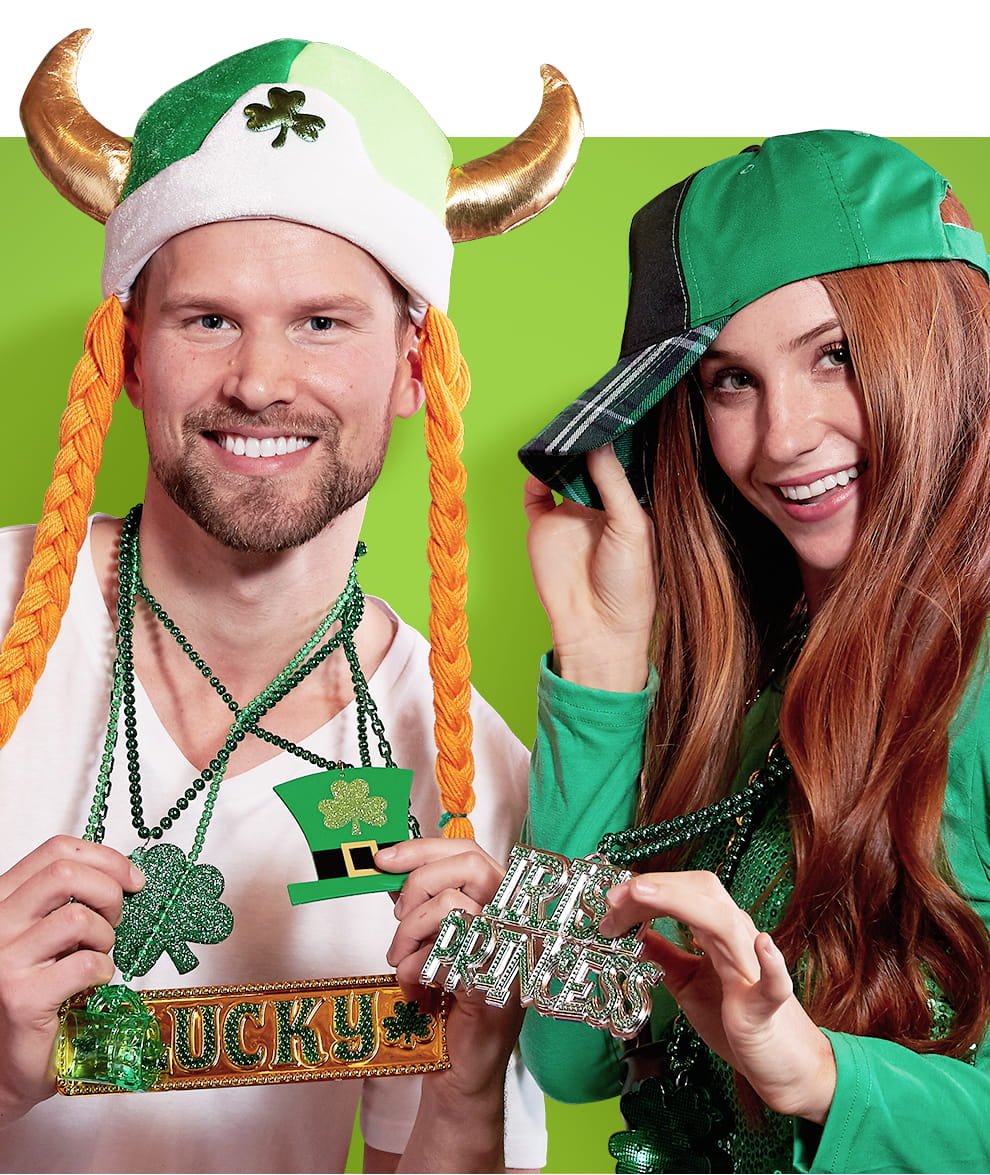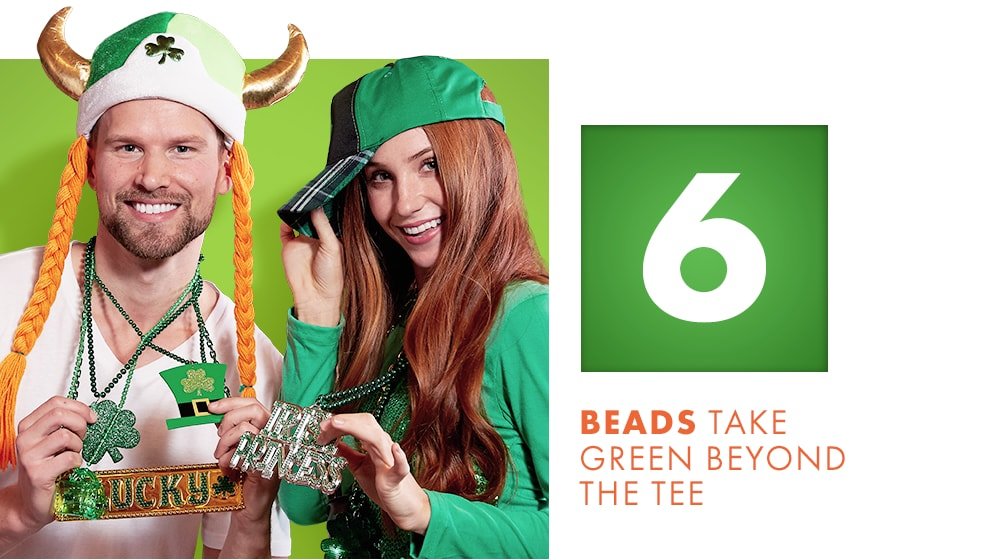 Don't have a green shirt? It only takes a pinch of green to avoid, well, a pinch! Ward them off with Leprechaun-worthy accessories like shamrock beads. Add some statement necklaces to give your basic accessory some bold.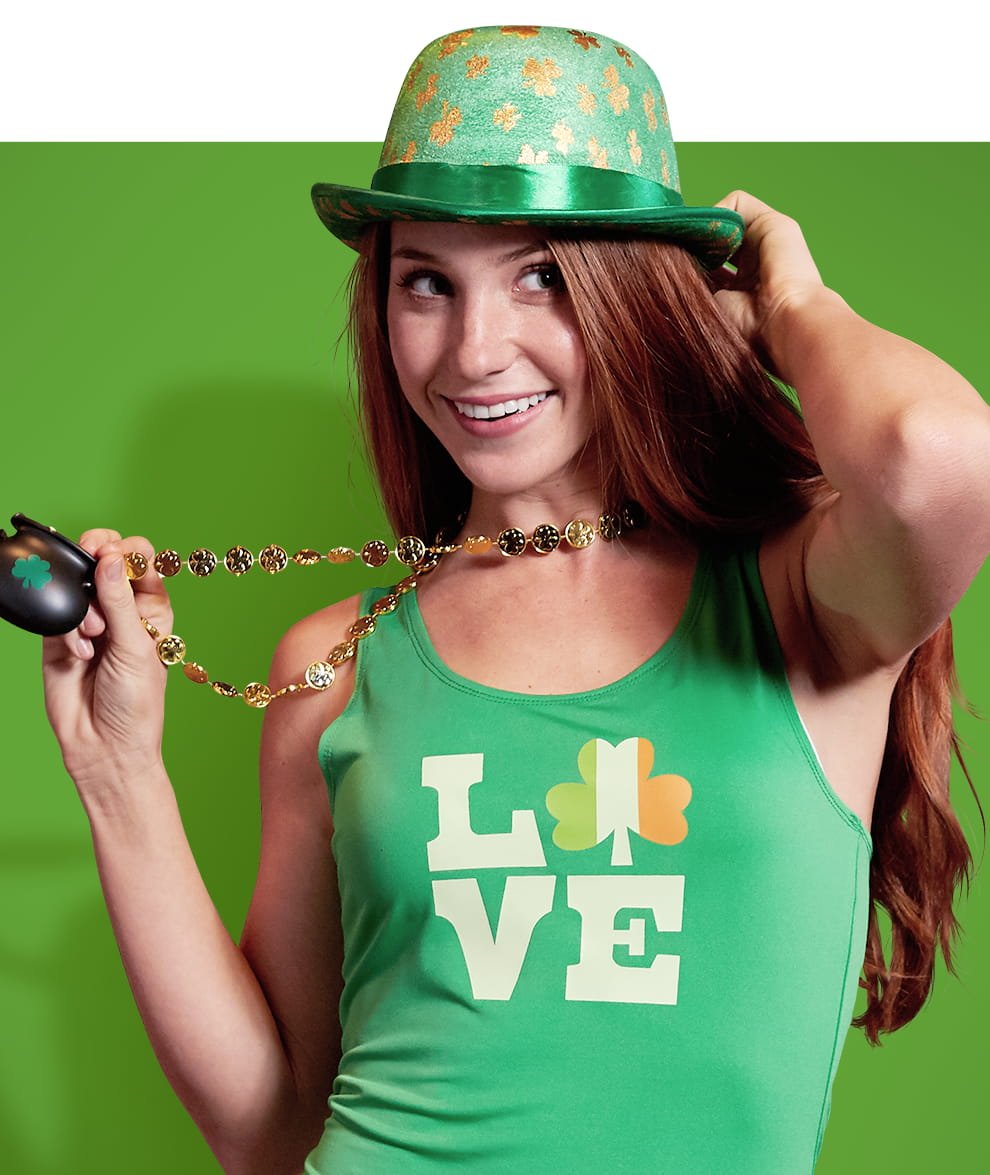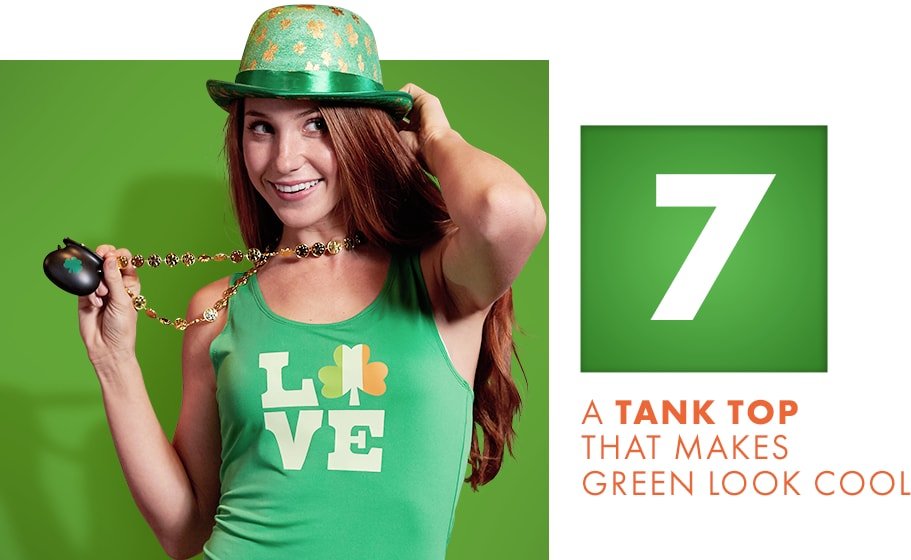 Want to keep things cool? A simple green tank top keeps you looking festive without being overbearing. Add a necklace or a hat if you want to up the green ante.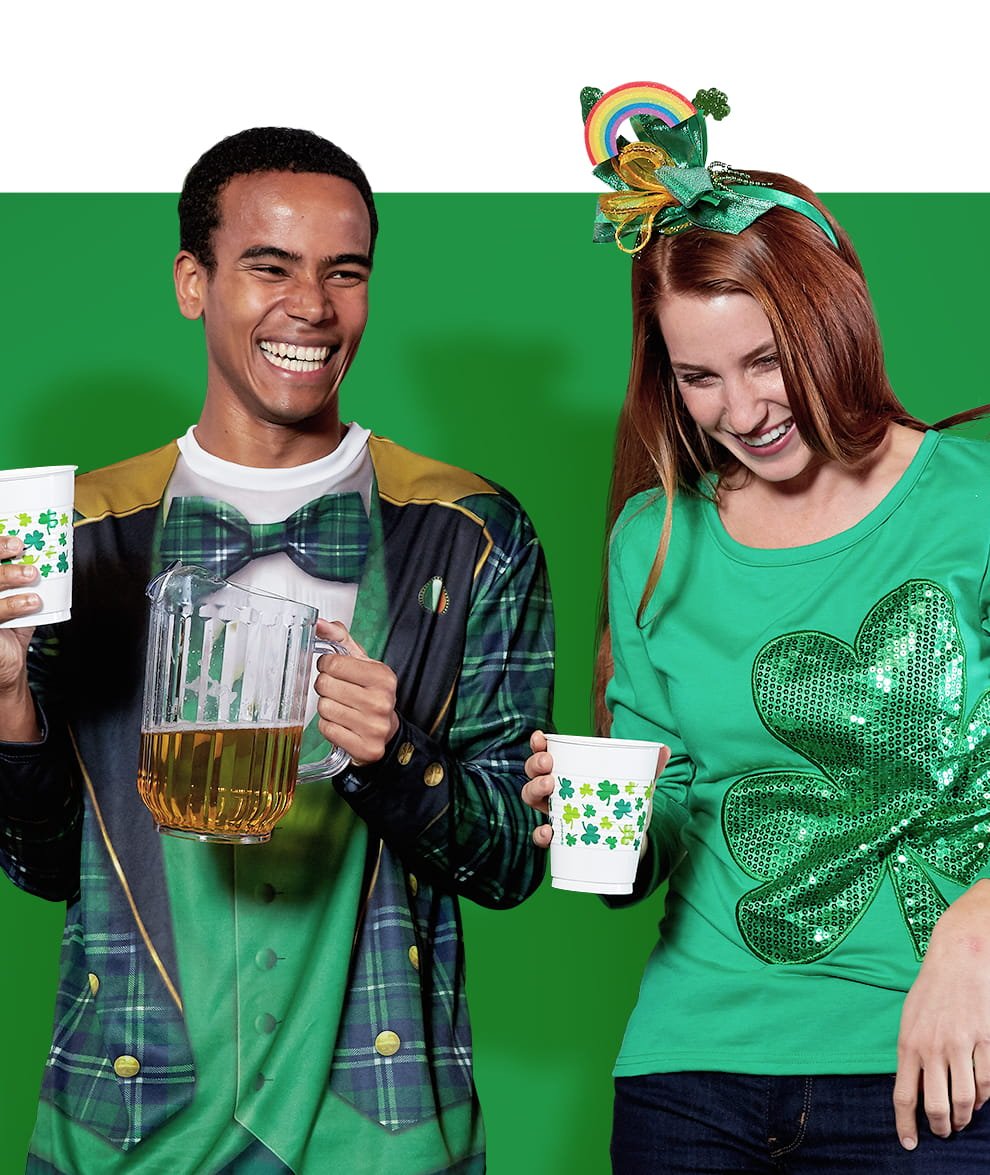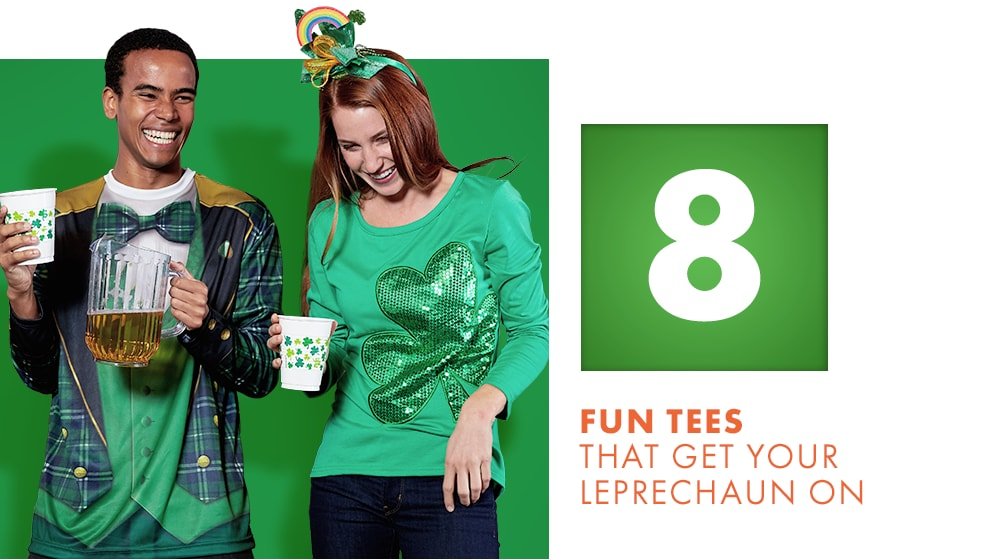 Get them saying that your outfit is gold, as in pot of gold. A long-sleeve T-shirt in a leprechaun print keeps things fancy and fun.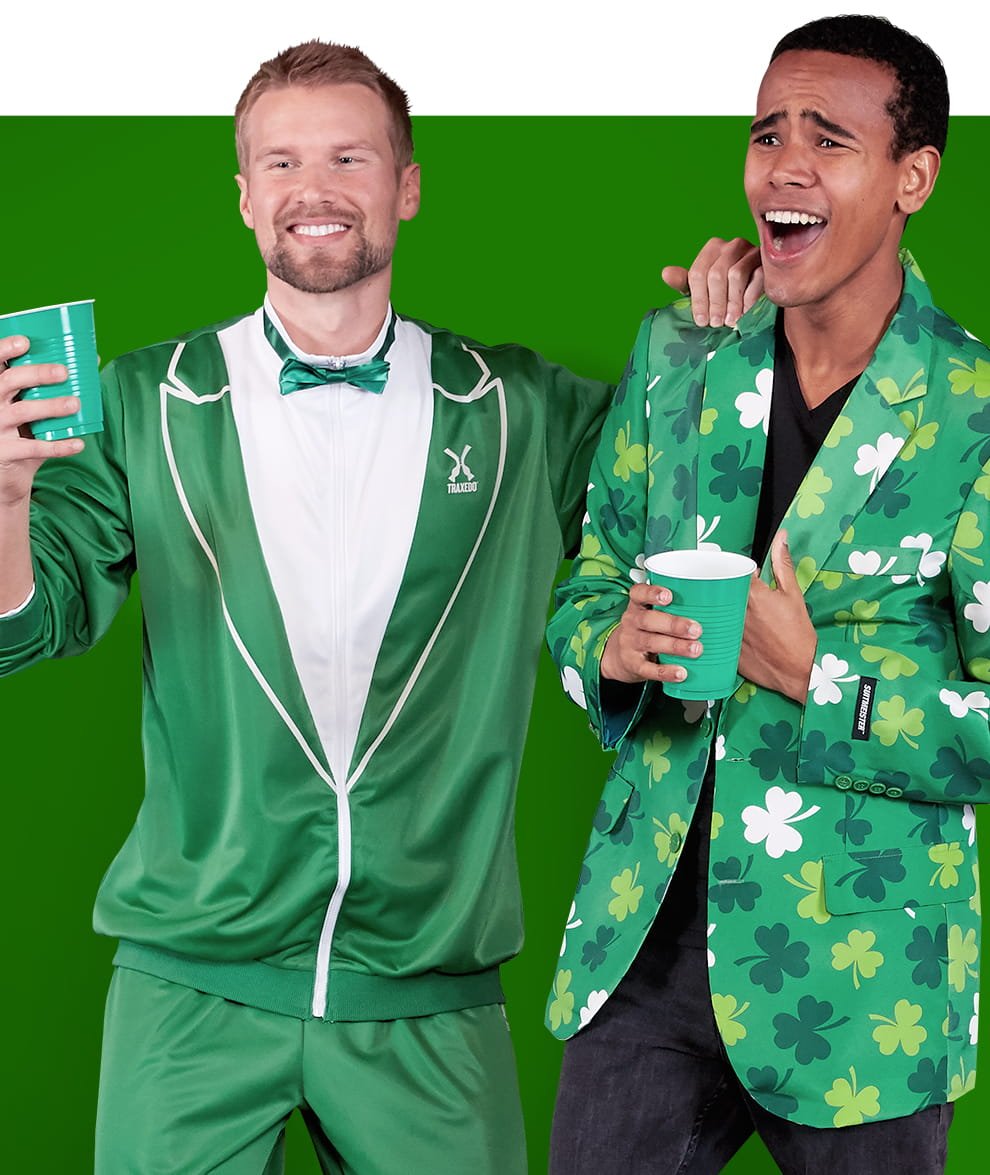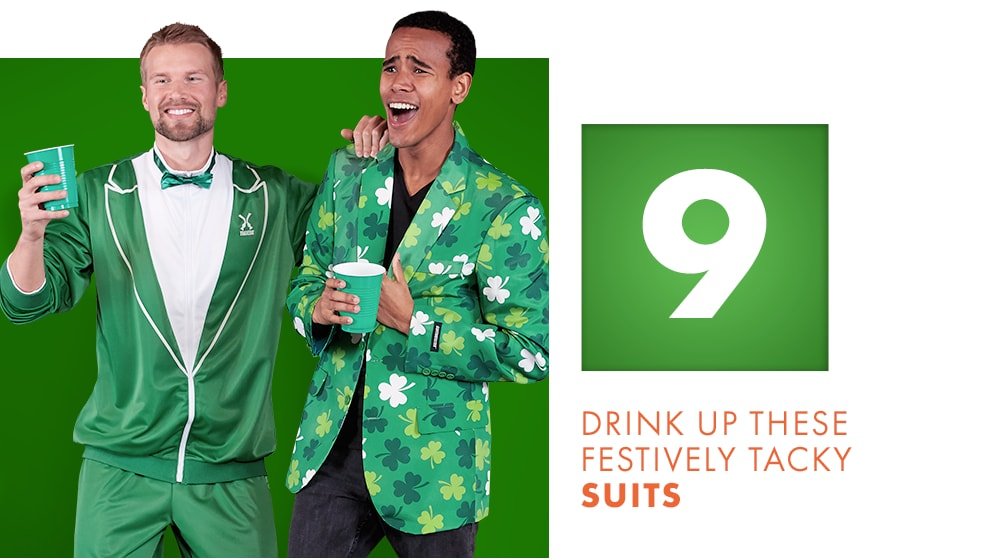 Leprechauns are all about mischief, and you'll create some subtle shenanigans of your own with a hilariously tacky suit. Don a track-tuxedo or a clover-print suit jacket that will get you and your squad reveling in the festivities.