Zombie Tonics & Faux Fingers Idea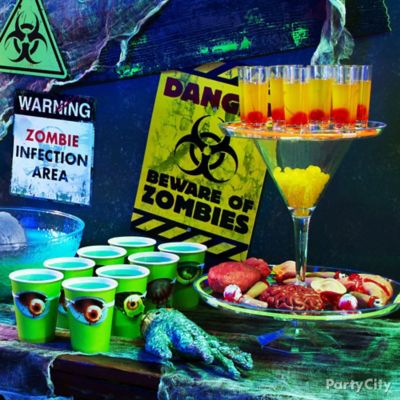 Display your zombie tonics on a platter of faux finger food!
Make a cool display for your cocktails with a cake stand covered in plastic organs, eyeballs and fingers. Top it off with an oversized martini glass filled with yellow jelly beans and rimmed in orange glow bracelets for a toxic touch. Have a bunch of neon green cups on hand for punch and beer with zombie eye patches as drink markers. Now that's using your braiiiins!