Zombie Radioactive Fallout Fizz Idea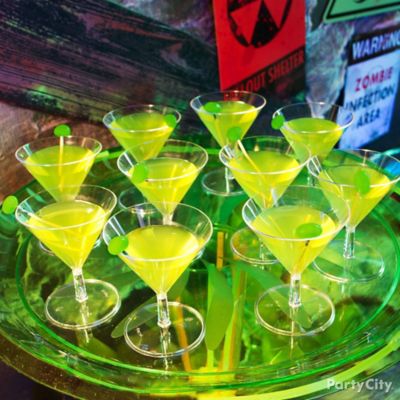 Wake the undead with Fallout Fizz!
They'll be dying to try these radioactive cocktails with mini brain swizzle sticks! To make this contaminated-looking concoction, mix a shot of Midori and 1/2oz vanilla-flavored vodka in a shaker, then pour into a glass and add a splash of sweet and sour, and a little lemon-lime soda for a glowing fizz. Serve with a jelly bean "brain" garnish and tie glow bracelets around the glass bottoms for radioactive sheen.