WWE Pin It Game Idea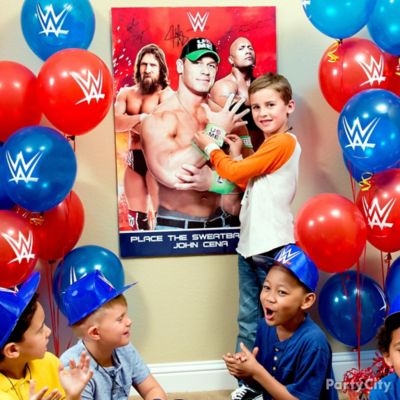 Help John Cena with this rad party game!
Who knows where John Cena's sweatband goes? See who can stick it the closest with this WWE Party Game, a themed twist on classic Pin the Tail on the Donkey. Don't forget the blindfold – are your little wrestlers up for the challenge?