Wonder Woman and Clark Kent Couples Costume Idea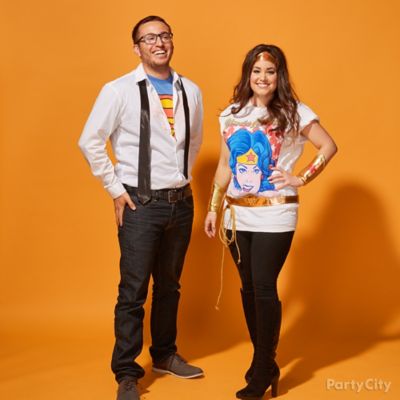 The ultimate power couple!
After saving the world for the 1000th time, the last thing you want to do is suit up again for a Halloween party. Opt for simple superhero costumes that still pack a punch! All it takes to look like Clark Kent is a Superman shirt under dress clothes. Golden accessories and a vintage t-shirt will complete a simple Wonder Woman costume. If you wear this Clark Kent and Wonder Woman couple's costume, you'll both end up on the cover of the Daily Planet!