Welcoming Boo Crew Idea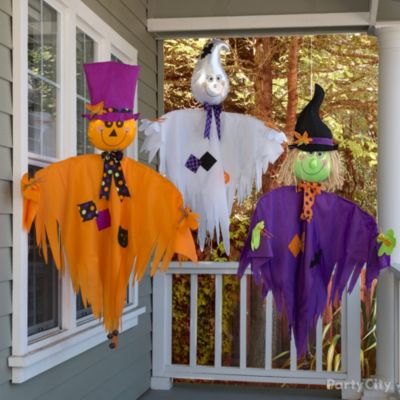 Greet guests with grinning ghoulies!
Give trick-or-treaters a big welcome with their favorite Halloween characters. These not-so-frightening figures measure four feet tall with poseable arms to arrange with open arms, a high-five or a wave. Create a spooktacular scene by hanging this ghoul gang together. Little ones might even want to give each one a hug!