Web Window Decorating Idea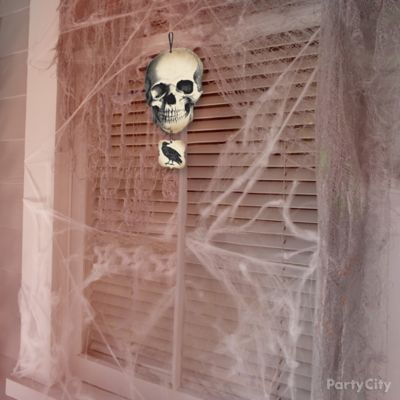 Alert guests of the horrors awaiting them!
Don't say we didn't warn you! Increase the feeling of doom without boarding up the windows. A couple of ominous warning signs do the trick, especially when they're accompanied by a couple of grinning skulls. Weave them into the window webs for a scary-good decoration.