Valentines Day Classroom Mailbox Idea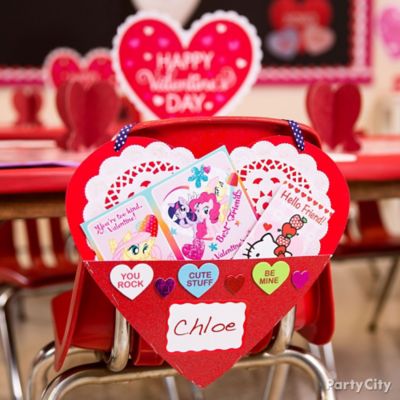 Pur your heart into a DIY card mailbox!
They'll ♥ catching love notes in mailboxes they made themselves! It's easy as 1-2-3 with a couple of large glittery hearts, a paper doily, and some stickers. Paste a heart-shaped doily to the inside of one of the hearts, then cut the other glitter heart in half and staple to the bottom of the full heart to make a pouch. Give the kids some stickers to decorate their mailboxes, and then tie the boxes onto chairs with a name sticker.