Valentines Day Classroom Decorating Idea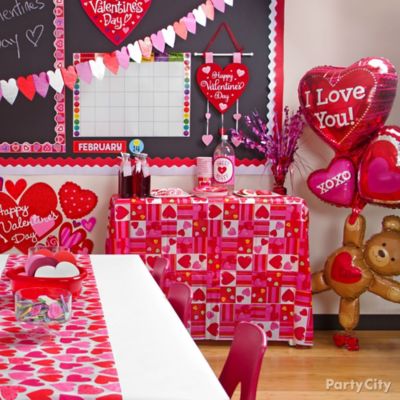 A few key decorations make kids feel like Valentine's VIPs!
A beary special balloon placed in a corner makes the party feel like a VIP event – and the kids can cuddle up to it for Instagram pics! Here's another easy tip: Create an instant beverage station by hanging a colorful table cover over a bookcase. Finish the look with bold wall hangings, fancy streamers, sparkly paper cutouts and a tinsely centerpiece with bling!