Undertaker and His Dog Idea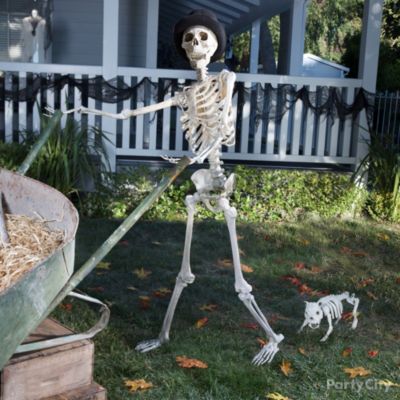 Yard work never ends – not even for the dead!
Tickle their funny bones with skeleton scenes in your front yard. This skeleton chap is hard at work with his bony best friend barking at his heels. Wait 'til you see what he's carting around in his wheelbarrow!