Tropical Juice Fizz Idea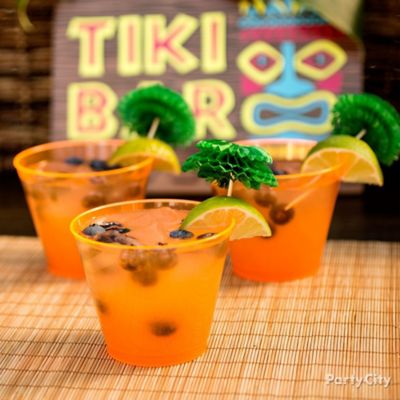 This fruity drink will make their taste buds limbo!
Greet new arrivals to the party with a taste of the tropics! Just mix a fruity-flavored juice like guava-orange, some sparkling water for fizz, and a handful of blueberries for a refreshing beverage. Give the drink umbrella an island twist with a palm-tree pick and a slice of lime. For more adult tastes, you could easily make this drink a cocktail with a splash of rum.