Tropical Fruit Salsa Recipe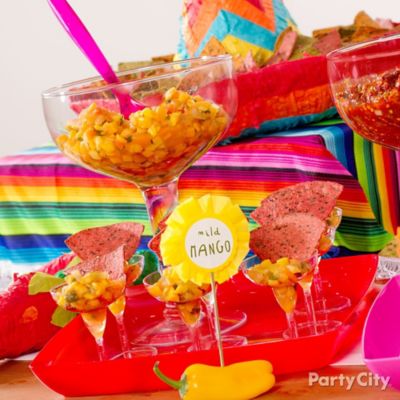 One taste and they'll want mucho m'as!
Everyone will eat up this tropical fruit salsa that's mild, sweet and refreshing. It's better chilled overnight, so make it the day before and you'll be livin' la vida loca at the party! Fill a giant margarita glass with 3 parts chopped mango, 1 part papaya, some diced onion and chopped cilantro, and the juice of a lime and lemon. Serve sample-size portions in mini margarita glasses with colorful tortilla chips.