Tropical Cupcakes Idea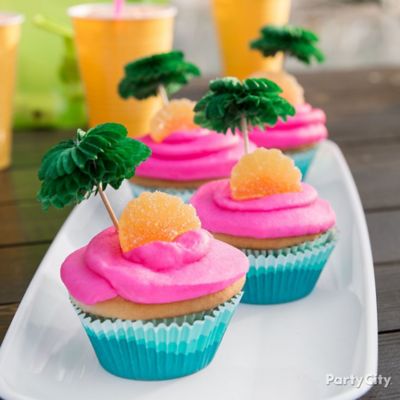 Take their taste buds to the tropics!
Give each guest their own private island to snack on! Decorate cupcakes in bright pink frosting with a palm tree pick and a gummy orange for the perfect poolside treat. These colorful desserts aren't just for snacking – they add tropical flair to the tablescape, too!