Trick or Treat Window Idea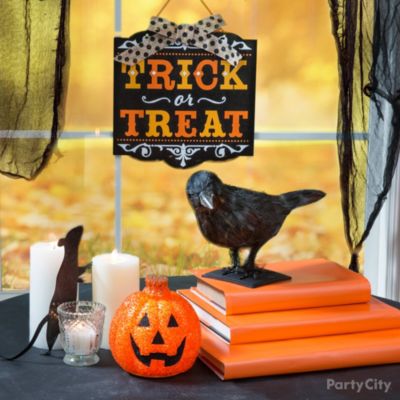 The perfect spot for spellbooks!
Conjure a stylish window scene. Any table nestled in a corner will do nicely for your witchy workshop. Hang a sign, cover books in orange giftwrap and perch a raven on top. Candles, pumpkins and a rat make it spookily stylish.