Trees and Icicles Mantel Decorating Idea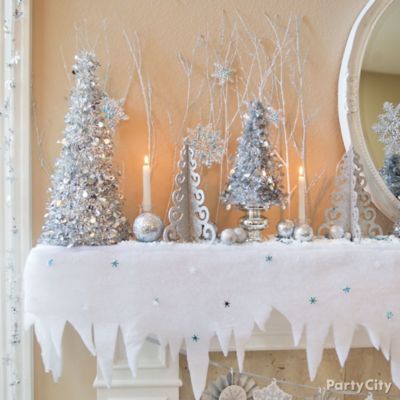 O come all ye tinsel trees!
To create this magical snow scene on a mantel or shelf, start with a snow blanket, trim some points for icicles and add sparkle with bits of silver and blue snowflake confetti. Create a forest of metallic trees and add snowflakes and glowing candles. It's easy to create a magical winter wonderland in any space, large or small!