Transformers Cake Group Photo Idea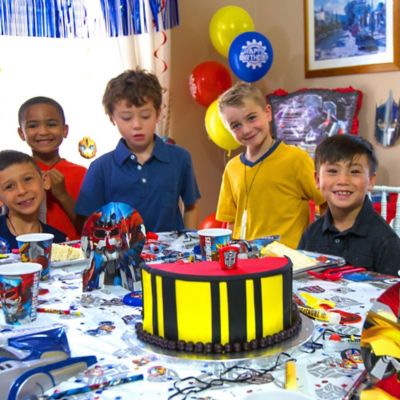 Take a group shot before they dig in!
Who wouldn't want a pic of that awesome birthday cake? Before the birthday boy blows out the candles, gather the Autobot team around for a group photo. (Send the photos out with the thank you notes for a thoughtful touch.) Everybody say, "Bumblebee!"