Toy Story Party Table Idea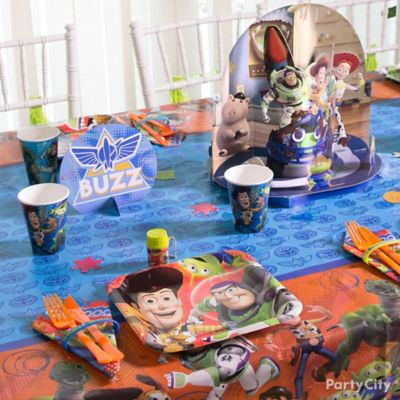 Set a table that's out of this world!
Whether you're serving up slices from Pizza Planet, Hamm-style pigs in a blanket, or Slinky hot dogs, set a table that's as energized as a pair of fresh batteries! Use a Toy Story centerpiece kit and sprinkle goodies from the Toy Story favor pack to make an interactive table. Everytoy will love recharging here after partying and playing together!