Toy Story Invite with Surprise Idea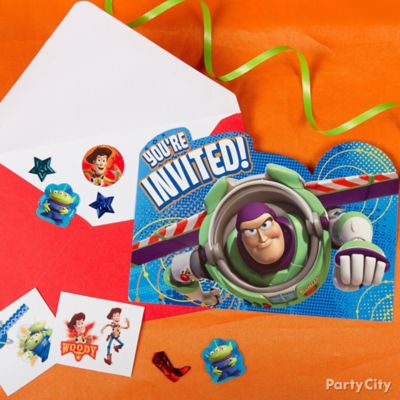 Leave your mark with tattoos!
Add some instant fun to the party invitations with a couple Toy Story tattoos! Instruct everyone to wear one on the day of the party as a secret party pass, marking them as a real toy-friend and not a member of Emperor Zurg's army.