Toy Story Gliding Balloon Idea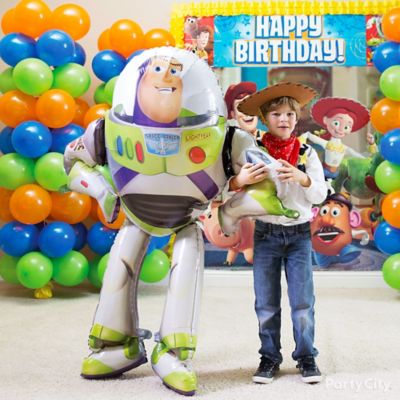 Grab a photo with Buzz Lightyear!
Buzz Lightyear, reporting in to Star Command! Invite Buzz to join the fun – space ranger style – as a giant gliding Buzz Lightyear balloon. Not only will he teach the toys to fall with style, he'll also make for a great photo-op you won't want to pass up! To inflatable and beyond!