Toy Story Favor Pack for 8 Idea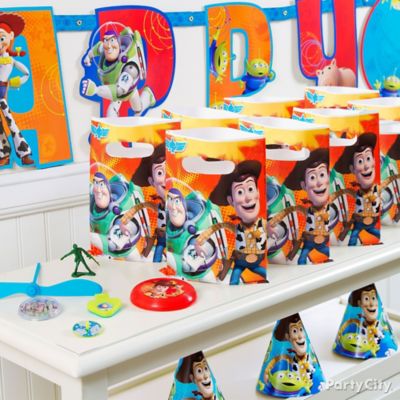 Put together favor bags faster than light!
If you have less than a lightyear to put together favors, just grab favor bags and aToy Story favor pack. There will be plenty of favors to fill every toy-lover's bag, and you'll feel like a star commander when the little space rangers zoom away with these in tow!