Toy Story Favor Bucket Idea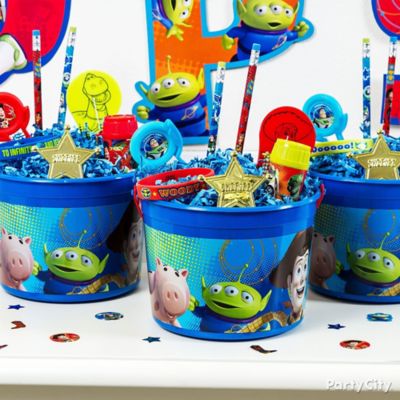 Create fun-filled favor buckets for friends!
Instead of monkeys in a barrel, hand out toys in a bucket! Fill the Toy Story favor bucket with blue paper shred and lay a toy treasure trove on top. From disc shooters to pencils, there's a little something for everytoy.