Toy Story Custom Invite Idea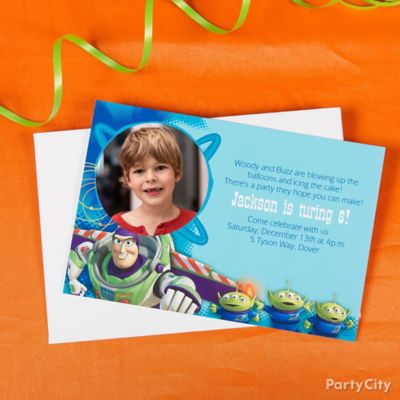 Customize your invites for a space-age feature!
Snap a picture of your space ranger so he can share space with Buzz Lightyear in Toy Story custom photo invitations. Not only can you easily add your own photo, you can also include other date/time/rsvp info too. Just order the cards and they'll be ready to ship in five business days. Seal the backs of the envelopes with stickers for a toy-fficial feel.