Toy Story Balloon Towers DIY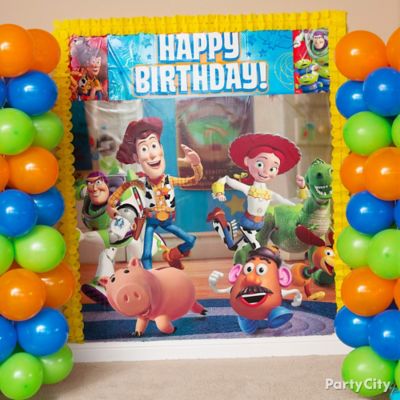 Set the scene for photos with balloon towers!
To create a party backdrop with Woody and friends, start with a Toy Story scene setter and add a yellow paper garland as a border. For both sides of the scene, make these amazing balloon towers by tying together layers of 4 balloons, alternating between your party colors. Be sure to weigh down the towers with a Toy Story balloon weight before they fly off into space!