TMNT Pinata Game Idea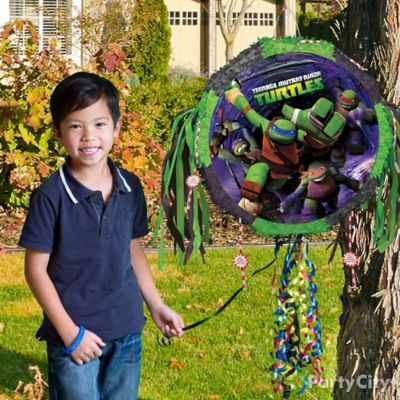 Let them show off their moves on a TMNT pinata!
The kids will love showing off their ninja strength on a Teenage Mutant Ninja Turtles pinata! Older kids can use a traditional pinata bat, while littler ones will enjoy taking turns pulling the strings to see which one releases a flood of candy and toys!