TMNT Pin It Game Idea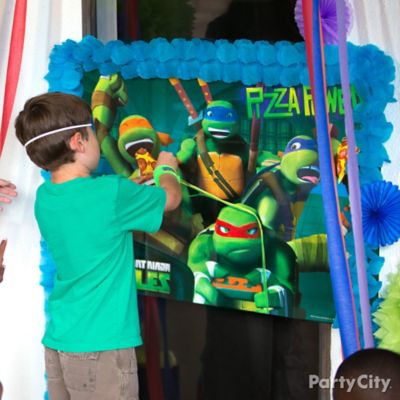 Help Michelangelo grab a slice!
Help Mikey get a pizza slice in this tubular Teenage Mutant Ninja Turtles party game that puts a ninja spin on the classic Pin the Tail on the Donkey. Instead of pinning a tail, each player gets to put on a blindfold and slap a pizza sticker as close to Mikey's mouth as possible. Pizza power!