TMNT Photo Booth Idea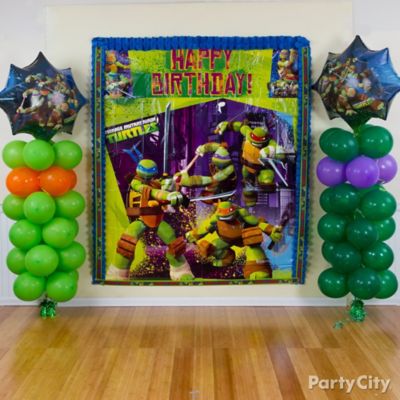 Set the scene for birthday battles and fun photo-ops!
Make a dojo in the living room for the birthday ninjas to practice their moves with a Teenage Mutant Ninja Turtles scene setter and streamers. Add green balloon columns to either side of the scene setter with balloon bands the color of the birthday star's fave turtles. All that's left to do is strike a fierce ninja pose!