TMNT Balloon Entrance Idea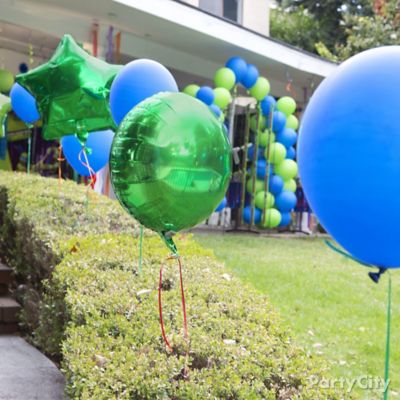 Mark the entrance of the party dojo with balloons!
Make a big impression on your party dudes before they even walk in the door! Create a walkway of blue, green and Teenage Mutant Ninja Turtles balloons, leading up to a too-cool balloon arch around the entrance.