Thomas Invite with Surprise Idea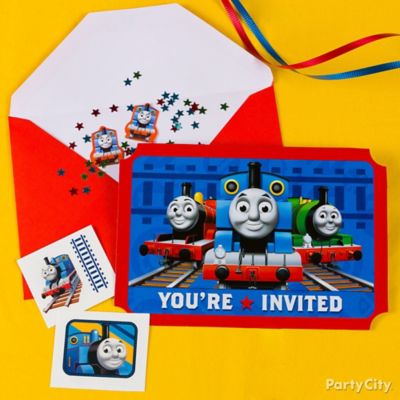 Add a secret party ticket to your invites!
The conductor is checking tickets – do you have yours for Farquhar? Include a Thomas the Tank Engine tattoo with your invites and explain that guests should wear it as their "ticket" to get into the party. All aboard!