Teenage Mutant Ninja Turtle Party Ideas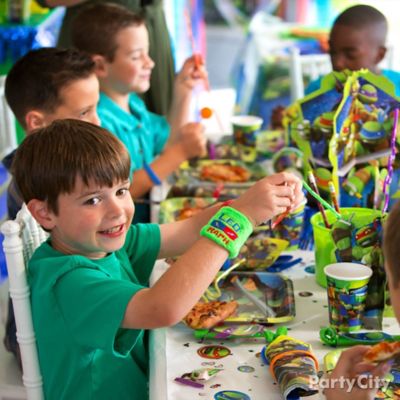 15 party ideas in a half shell!
TMNT Party Ideas
Throw a shell-kicking shindig with our Teenage Mutant Ninja Turtles party ideas. From pizza to awesome party decorations and everything in between, these party ideas will make you the birthday master – go ninja, go ninja, GO!
PARTY VIDEO: Party in a half-shell!