Super Mario Chair Decorating DIY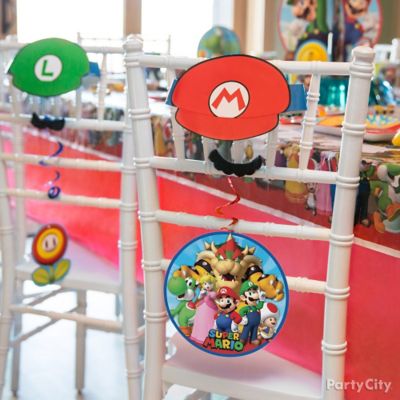 A chair decoration and party favor all in one!
It's-a Mario and Luigi on your chairs! With Mario and Luigi party hats, Super Mario moustaches, and a few swirl decorations you can create 6 super cool chairs. Best of all, the adhesive moustaches and party hats double as party favors that can keep them entertained while they wait for cake!