Star Wars Rey and Kylo Ren Costumes Idea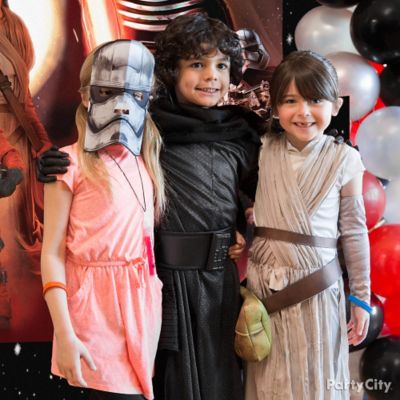 Intergalactic birthday outfits that show off their character!
It's a Star Wars party, so why not dress up the birthday boy or girl as their favorite movie hero or villain? They'll feel ultra-cool dressed up in Rey or Kylo Ren costumes at the party! Deck them out in our costumes, dress-up gear, and other epic accessories.