Star Wars Essential Decorations Idea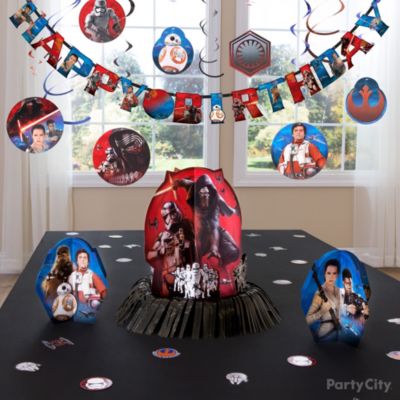 A decorating idea that covers all the basics!
You don't need to be a Jedi Master to ace your space! Instantly transform your room into a party with a birthday banner, decorative swirls, confetti, and a Star Wars centerpiece. Use our pre-made kit and presto — your party's ready for blast-off.