Star Wars Birthday Cupcake Idea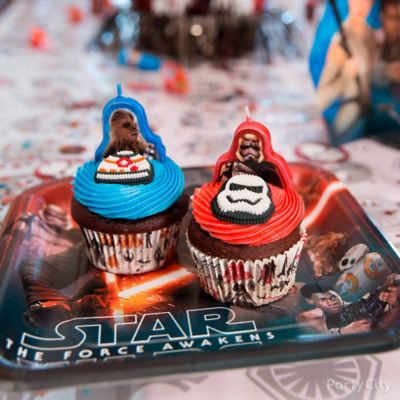 Cupcakes for both sides of the Force!
Your whole party is in red and blue, so make it a cool theme for the treats too — and nothing is easier than cupcakes! Create a special cupcake for the birthday hero using Star Wars baking cups, icing decorations, and cool, themed candles! Fun tip: We iced our dark side treat red and topped it with a Stormtrooper candle and sugar deco, while our blue light side cupcake is topped with BB-8 and a Chewie candle.