St. Patricks Day Wall Decor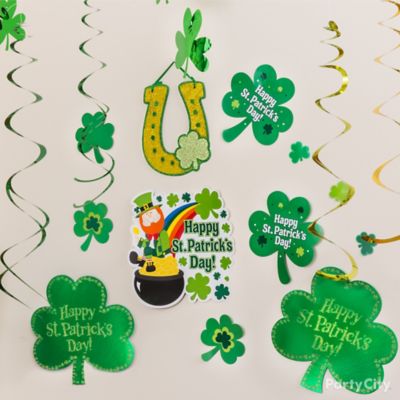 Lucky green and gold wall decor!
Glam up your wall space with a collection of clovers, horseshoes, rainbows and swirl decorations! Arrange the cutouts around a leprechaun sign to wish your wee little students a happy St. Patrick's Day, and it will look as though you've been transported to the Emerald Isle itself.