Spooky Skeleton and Cat Idea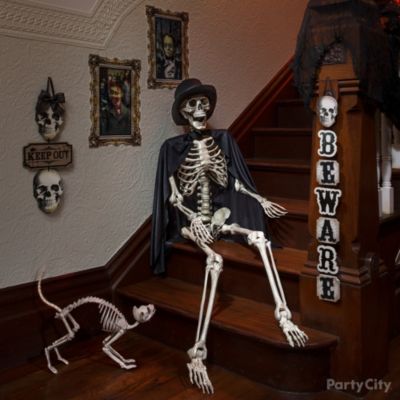 Dead but still dashing!
Beware this bony gent – he's got a killer pick-up line! Visitors will love meeting this stylish skeleton on the stairs, complete with cape, bowler hat and adoring fraidy cat. Bring some frightening flair to the walls with stylish caution signs and lenticular portraits that shift from innocent to hair-raising when you walk by.