SpongeBob Pinata Game Idea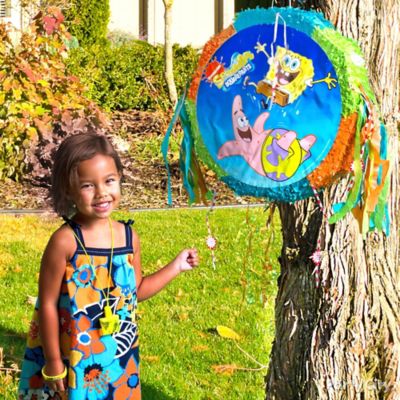 Fill your pinata with favors to make it SpongeBob!
This SpongeBob pinata will match swimmingly with your party theme! Include nifty nautical favors inside like SpongeBob keychains and springs – and don't forget some candy, too! Let the big kids take a crack at it with a bat; smaller guests can pull the strings until the magic one lets all the treasures spill out!