Spider Webbed Skeleton Idea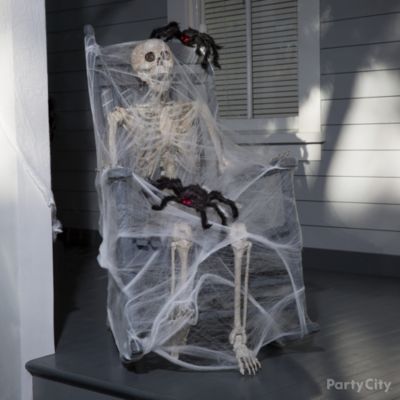 Get under their skin with a skeleton that's all wrapped up!
This unlucky fellow sat for a spell and became a spider's meal. Cover a skeleton in a mess of spider webs with a couple of eight-legged creepers on the porch. Trick-or-treaters will think twice before walking past these wicked web weavers!