Spider Meal Man Idea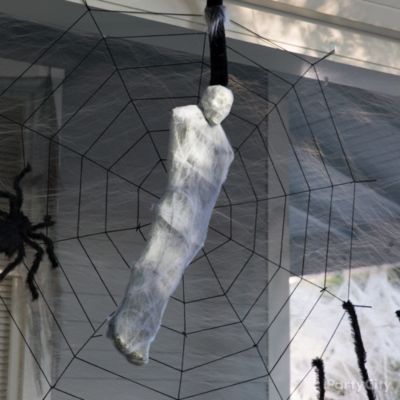 Put a spider's meal front and center!
Looks like this house guest is staying for dinner. Visitors will wonder if they're next on the menu when they see this life-size skeleton cocooned in a giant web. Arrange this hilariously horrific scene in the front of the house to give chills to everyone who walks by.