Spider Man Trunk or Treat Idea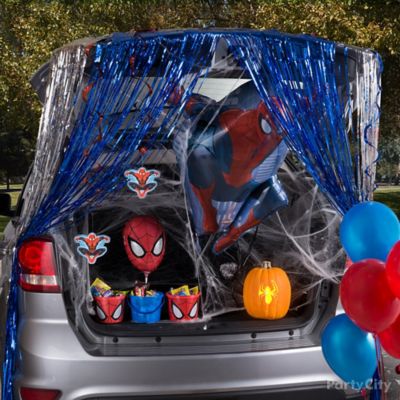 Weave a super spidey web!
Decorating with spider webbing is a Halloween must-do, but for a trunk-or-treat, dress it up spidey style. It only takes a handful of decorations like hanging door fringe, hanging swirls and spider webs to make the theme look amazing! Carve a pumpkin with Spider-Man's logo for a bit of Halloween fun. Then have the friendly neighborhood crusader make an appearance—either as a balloon or your little trick-or-treater dressed in costume!